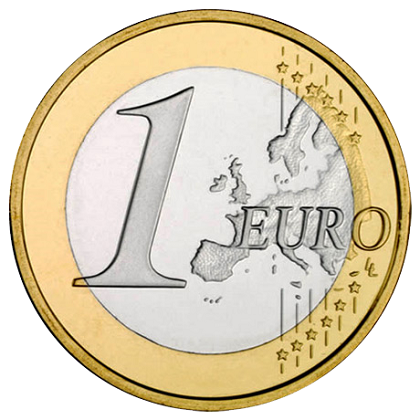 January 1, 1999, the New Year's day, coincided with the day when eleven European nations officially launched the euro as their shared currency. The name of the new European currency was decided upon at the summit of the European Ministers of Finance, December 15 and 16, 1995 in Madrid. Information about the euro has been spreading since the European Union agreed on the concept of a single currency with the Maastricht Treaty in 1992. Under the schedule set by the EU, the euro will co-exist with the old currencies until December, 31, 2001. Starting from January, 1, 2002, and during the next six months the euro banknotes and coins will replace the national currencies and become the single valid currency.
Although new money won't be in circulation till 2002, all trading operations on stock exchanges will be conducted in euros starting from January, 4, the first business day after the switchover. Thus from January, 1, the 11 national currencies – Austrian schilling, Belgian franc, Dutch guilder, Finnish markka, French franc, German mark, Irish punt, Italian lira, Luxembourg franc, Portuguese escudo, and Spanish peseta – will become the euro subdivisions. However, it doesn't mean that bank accounts will be immediately converted in euros, banks will offer their clients the choice of euros or national currencies. Some large international companies plan to switch at once, but for the time being most companies will go on dealing with their national currencies.
What is expected from the euro? One of the main targets is to launch the single monetary policy that would make it easier and cheaper to transfer funds from country to country and conduct financial international operations. Most bank chiefs and business leaders agree that it will be much easier for them to treat everything as euros rather than as national currencies. Besides, there is a long transition period to get adjusted to the new policy.
Financial institutions and banks in the euro countries start informing people as for what to expect from the new currency, and when to expect it. Government and mass media also help with seminars, brochures, information units, teaching materials, web sites – with anything that would come in handy for customers to understand the euro.