December 12, 1776
Death of Johann Christoph Gottsched in Judithenkirch, Germany (now in Russia). Gottsched was a writer and literary critic. He was a professor of poetry at the University of Leipzig from 1730 and a professor of logic and metaphysics from 1734. Among his theoretical works on literature his Versuch einer kritischen Dichtkunst vor die Deutschen (1730) was the most influential. Gottsched worked closely with Caroline Neuber and her theater in establishing the Leipzig school of acting.
December 12, 1791
Birth of Marie-Louise von Habsburg-Lothringen in Vienna, Austria. The Austrian noblewoman became the second wife of the French emperor, Napoleon I. Napoleon had dissolved his marriage to Josephine due to the lack of children. When Napoleon abdicated Marie-Louise returned to Vienna. She refused to join Napoleon on Elba despite his requests (demands). During his return in 1815 she had nothing to do with him. After his death she remarried.

December 12, 1792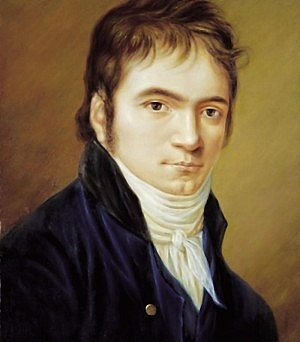 In Vienna, a young man from Bonn, Germany, Ludwig van Beethoven takes his first music lesson from Franz Joseph Haydn. He was quickly gaining a reputation as a virtuoso pianist. He lived in Vienna until his death. During the late 18th century, his hearing began to deteriorate significantly, yet he continued to compose, conduct, and perform after becoming completely deaf.
December 12, 1838
Death of Karl Philipp Fürst von Wrede in Ellingen, Germany. Karl was a German general who, however, formed an alliance with Napoleon until 1813 (the year of the battle of Leipzig in which Napoleon was first defeated in battle). He then switched sides and joined the coalition of nations against France.
December 12, 1866
Birth of Alfred Werner in Mulhouse, France. Werner, a Swiss chemist, earned his doctorate from the University of Zürich where he later became professor of chemistry. He won the Nobel Prize for Chemistry in 1913 for his research on the structure of coordination compounds and the extension of the concept of isomerism.
December 12, 1875
Birth of Gerd von Rundstedt in Aschersleben, Germany. Von Rundstedt had served in World War I and retired in 1938 at age 63. He was called back in 1939, however, to command in the attack on Poland. In 1940 he was a commander in the defeat of France. In 1941 he commanded the southern fork in the attack on the Soviet Union. After a retreat in the USSR he was relieved of command by Hitler. In 1942 at age 67 he was given the command of Western Europe and prepared defenses in France against possible invasion. In 1944, unable to hold back the Allied invasion, he was again relieved of command. In September of 1944 he was called back again to lead the Ardennes offensive (Battle of the Bulge). In March of 1945 at age 70 he was captured by U.S. troops but released soon thereafter due to poor health.
December 12, 1912
Death of Luitpold in Munich, Germany. Luitpold was the third son of Ludwig I. During the reign of Ludwig II ("Mad King Ludwig" who built the wonderful castles) he served as regent. He introduced liberal democratic structures into Bavaria and did much to establish Munich's position as a cultural center.
December 12, 1915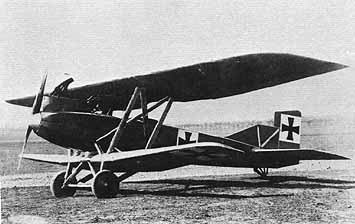 The world's first all-metal airplane, the Junker J. 1 undergoes a test flight at Dessau, Germany.
December 12, 1963
Theodor Heuss dies in Stuttgart, Germany. Heuss was the first president of the Federal Republic of Germany. He was a member of the FDP (Freie Demokratische Partei) of which he was a founder. During the Nazi period his books were burned as "un-German".
December 12, 1979
NATO decides on a two option policy in the face of the new middle range rockets installed in East Germany. NATO will begin installation of its own middle range rockets in West Germany, but will agree to remove them if the Soviet Union removes its rockets. (NATO-Doppelbeschluß)
Back to Today in German History Calendar