February 5, ca. 1015
Death of St. Adelheid von Vilich (ca. 960 – ca. 1015) St. Adelheid was born to a noble family in Vilich near Bonn, Germany. At a young age she entered the conventof St. Ursula in Cologne, Germany. Her family founded a convent at Vilich where she was made the abbess. She instituted the rule of St. Benedict at the convent. She was noted for her piety and miracles were attributed to her. St. Heribert, the archbishop of Cologne, brought her to Cologne and made her the abbess of St. Mary's Convent. She died in Cologne on February 5, ca. 1015. She is entombed in Vilich. Her tomb is a pilgrimage site.
February 5, 1766
Death of Graf Joseph Leopold von Daun in Vienna, Austria. Von Daun was the Austrian commander during the Seven Years' War with Prussia (1756-1763). He undertook extensive reorganization of Austria's military and upgraded its power substantially.
February 5, 1808
Birth of Carl Spitzweg in Munich, Germany. Spitzweg was a painter of the Biedermeier period.
February 5, 1856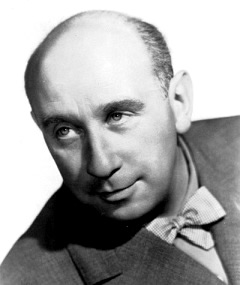 Birth of Otto Brahm (1856-1912) in Hamburg, Germany. Brahm, a literary critic, cofounded the theater company "Freie Bühne" in Hamburg in 1889 and in 1890 a periodical also called Freie Bühne. The theater company and the periodical were his vehicles to introduce the Naturalist movement into German theater. Freie Bühne changed its name later to Neue Deutsche Rundschau.
February 5, 1919

The world's first airline, die Deutsche Luftreederie, later known as Lufthansa, takes off from Berlin to Weimar, Germany, 13 weeks after signing of the Armistice.
February 5, 1966
Death of Ludwig Binswanger in Kreuzlingen, Switzerland. Binswanger was a psychiatrist who brought the principles of existentialist phenomenology into psychotherapy. He based his diagnoses on self-image. Works by Kreuzlingen include Erinnerung an Sigmund Freud (1956) and Grundformen und Erkenntnis menschlichen Daseins (1962).
February 5, 1994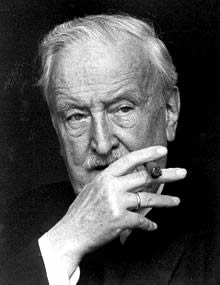 Death of Hermann J. Abs (1901-1994) in Bad Soden, Germany. Abs was a banker who played a substantial role in the "Economic Miracle" of the 50's in Germany. He had been with the Deutsche Bank in Berlin. In 1948 he was appointed to the Kreditanstalt für Wiederaufbau, distributing money from the Marshall Plan. He was head of the German team which negotiated at the London debt conference in 1951-1953. When the Deutsche Bank was reestablished in Frankfurt in 1957, Abs rejoined it and became the chair of the Aufsichtsrat in 1959.
Back to Today in German History Calendar