January 30, 1687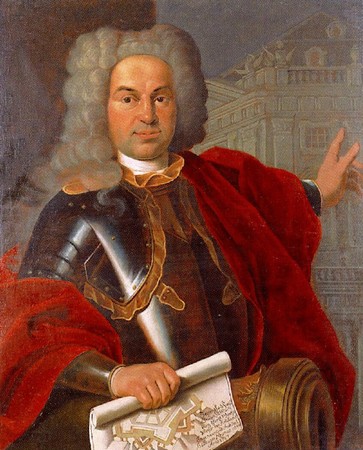 Birth of Balthasar Neumann (1687-1753) in Eger, Austrian Empire (now in the Czech Republic). Neumann was the leading architect of the Baroque period in Austria and Germany. In 1711 he moved to Würzburg, Germany, to work for the Bishop/Elector. In 1719 he began work on the palace of the Bishop, a work which would continue through most of the remainder of his life and be his masterpiece. In addition to the palace, however, he found the time to build numerous churches.
January 30, 1697
Birth of Johann Joachim Quantz in Oberscheiden, Germany. Quantz was a musician who was the flute instructor of Friedrich der Große of Prussia when he was a youngster. Later Friedrich appointed him chamber musician and court composer in Berlin. Quantz composed nearly 500 flute pieces for Friedrich.
January 30, 1781
Birth of Adelbert Chamisso in Chateau de Boncourt, France. The Chamisso family fled the terrors of the French Revolution and settled in Berlin when Adelbert was 9 years old. He became one of the most gifted writers of the Romantic period of German literature. Noted works by Chamisso include Peter Schlemihls wundersame Geschichte, Frauen-Liebe und Leben, Abdallah, and Riesenspielzeug.
January 30, 1813
Austria concludes an armistice with Russia. (Austrian troops had marched to Moscow with Napoleon in 1812.)
January 30, 1861
Birth of Wilhelm Meyer-Lübke in Dübendorf, Switzerland. Meyer-Lübke was a linguist specializing in comparative studies of romance languages. He was a professor at the universities of Jena, Vienna and Bonn.
January 30, 1862
Birth of Walter Damrosch in Breslau, Germany (now in Poland). Damrosch was brought to the United States as a child. A conductor, he was a specialist in the works of Richard Wagner. He conducted the New York Symphony Society, the New York Oratorio Society and the Metropolitan Opera Company. In 1894 he organized and directed the Damrosch Opera Company which specialized in German operas. He also composed several operas, none of which has achieved renown.
January 30, 1901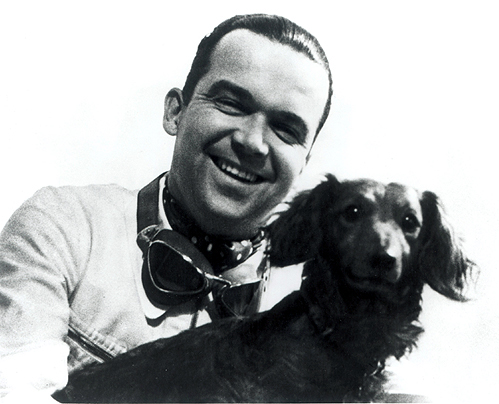 Birth of Rudolf Caracciola (1901-1959) in Remagen, Germany. Caracciola was a very successful race car driver who drove for most of his career for the Mercedes team. His nickname "Regenmeister" was gained from his repeated success in driving on wet tracks.
January 30, 1901
Hans Nossack born in Hamburg, Germany.
January 30, 1930
Birth of Alfred Herrhausen in Essen, Germany. Herrhausen earned his doctorate in economics at the University of Cologne. He joined the Deutsche Bank in 1970 and rose to the position of chairman. He was a key advisor to the German Chancellor, Helmut Kohl, at the time Herrhausen was assassinated in 1989. The terrorist group, the Red Army Faction, claimed credit for his death.
January 30, 1933
Adolf Hitler is named Chancellor by the president of the Weimar Republic, Paul von Hindenburg.
January 30, 1951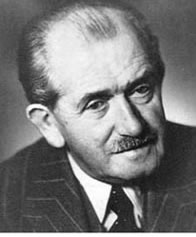 Death of Ferdinand Porsche (1875-1951) in Stuttgart, Germany. Porsche worked for the Daimler Automobile Company in Stuttgart from 1923 to 1931 and then left to form his own company. He specialized in sports cars and racing cars. At the request of Hitler he designed a people's car, Volkswagen in 1934. The Porsche sports car was introduced in 1950.
January 30, 1958
Death of Ernst Heinrich Heinkel in Stuttgart, Germany. Heinkel was the chief designer for the Albatros Aircraft Company in Berlin prior to World War I. After the War he founded the Ernst Heinkel Flugzeugwerke in Warnemünde. He produced the He 70, the He 176, the He 178, the first turbojet, the He 111 and the He 162. Heinkel was tried for war crimes, but released. In 1950 he founded a new company which produced bicycles and motorbikes.
Back to Today in German History Calendar