September 1, 1692
Birth of Egid Quirin Asam in Tegernsee, Germany. He and his brother, Cosmas Damian, were leading masters of the baroque style of illusionist decoration in the late baroque period.
September 1, 1751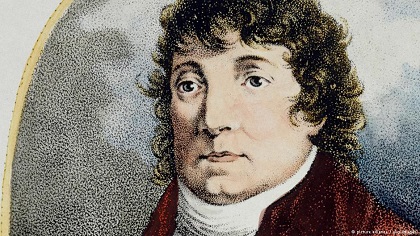 Birth of Emanuel Schikaneder in Straubing, Germany. Schikaneder wrote the text to Mozart's opera, Die Zauberflöte. In his day he was also known as a German impresario, dramatist, actor, singer and composer. Schikaneder wanted Beethoven to compose an opera for him. After offering Beethoven an apartment to live in inside the theater building, he also offered his libretto, Vestas Feuer. Beethoven, however, found Vestas Feuer unsuited to his needs. Regardless, he did set two numbers: one of which ultimately became the duet "O namenlose Freude" that concludes act 2, scene 1, of his 1804 opera Fidelio.
September 1, 1776
Death of Ludwig Heinrich Hölty in Mariensee, Germany. The poet, Hölty, was a member of the poets' association, Göttinger Hain. He was strongly influenced by Friedrich Klopstock.
September 1, 1854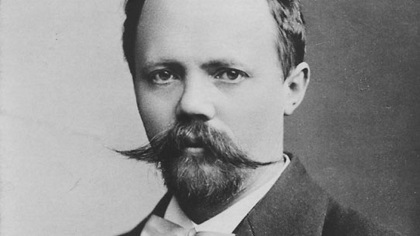 Birth of Engelbert Humperdinck in Sieberg, Germany. Among the operas composed by Humperdinck are, Dornröschen, Königskinder, and Hänsel und Gretel.
September 1, 1858
Birth of Carl Freiherr von Welsbach in Vienna, Austria. Welsbach invented the gas mantle, a device which greatly augmented the light output from gas lamps.
September 1, 1939
German troops invade Poland in WWII. (Russian troops would invade Poland from the East on September 17.)
September 1, 1981
Death of Albert Speer in London (born in Mannheim, Germany). Speer was Adolf Hitler's chief architect and the minister of armaments and war production from 1942-1945. He joined the Nazi Party in 1931. In his role as minister he organized and expanded the use of slave labor in war production. Speer was tried at the Nürnberg war crimes trials and pled guilty. He was imprisoned in Spandau Prison in Berlin until 1946. After his release from prison he wrote Erinnerungen (1969), Spandauer Tagebücher (1975) and Der Sklavenstaat (1981).