September 7, 1714
The Treaty of Baden is signed by which the French control Alsace and Austria – the east bank of the Rhine.
September 7, 1816
Birth of Ferdinand von Hebra in Brünn, Austria. He took up the practice of medicine in Vienna and there founded the New Vienna school of dermatology, which set the standard for modern dermatology.
September 7, 1940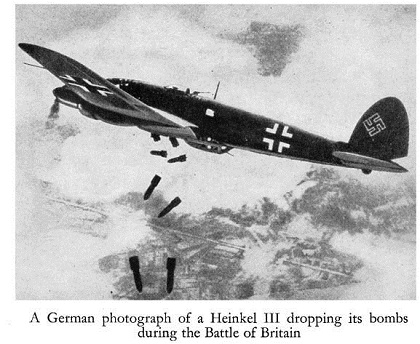 The "Battle of Britain". The air attacks on London, which will continue for 57 consecutive nights, begin. The Battle of Britain was the first major campaign to be fought entirely by air forces, and was also the largest and most sustained aerial bombing campaign to that date.
September 7, 1943
Italy surrenders to the Allied forces in WWII.
September 7, 1944
The first V-2 rocket hits Britain in WWII.
September 7, 1949
The first German Bundestag assembles in Bonn.
September 7-11, 1987
Erich Honecker visits West Germany.