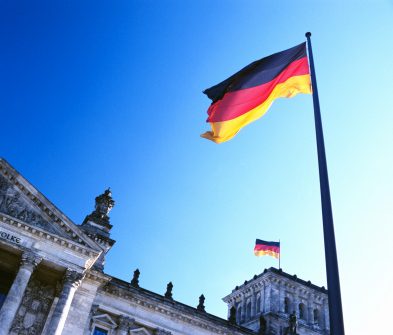 For most people, buying property in Germany is not only a solid investment but also a place where they and their family spend the rest of their lives. Unless they are required to move, most people in Germany will not abandon the house they bought or even built themselves. So when they decide on buying property in Germany, most people take their time – because for them, it is usually a permanent decision. Moreover, compared to other countries, a larger percentage of the population in Germany prefers renting their home to buying property in Germany. Buying a house in Germany takes a considerable degree of preparation. But it's hard to know where to start. Here are several things to consider before buying property in Germany.
1. Is it a good time to buy?
Industry leaders confirm that Germany's strong economy is stable and growing. At the same time, residential real estate prices continue to rise. Many German cities already have housing shortages, which pushes prices up.
The German Institute of Urban Affairs notes that, "Industry experts expect this trend to continue for years to come."
Indeed, population growth in cities like Berlin, Munich, Frankfurt and Düsseldorf will sustain the high demand for housing. Since rising property value also means higher rent, becoming an owner in many German cities can save money long term.
Even though demand keeps prices high, Germany's currently low interest rates are ideal for buyers. Interest rates recently dropped by 40%: from 5% in 2009 to 2% in the beginning of 2018.
With a strong economy, robust housing market and low interest rates, now is a good time to buy property in Germany.
2. How much can I afford?
Everyone can apply for a mortgage in Germany. There are no restrictions for non-Germans purchasing property. It does not matter whether you are an expat, a blue card holder, an EU citizen or non-EU citizen.  As for how much you can borrow, that depends on whether you live and work in Germany or not.
If you live and work in Germany, you can borrow up to 100% of the property price. Overall, your deposit should cover the purchase fees, which depends on the property's location.
Usually, purchase fees are between 5-15% of the property price. Such fees include: stamp duty, notary fees and real estate agent tax. Like to a downpayment, purchase fees come from the buyer's own equity instead of a bank loan.
If you do not work in Germany, you can borrow up to 60% of the property price. So, your deposit should cover 40% of the property purchase price as well as the purchase fees.
Before anything else, review your income and find out what you can afford to pay monthly. Apartment costs vary depending on region and city, as shown in the chart below. Here is a detailed research on German house price development in the major cities.

Lenders in Germany will request documentation to verify your financial and personal situation, as well as information about the property. Perhaps even more than other countries, Germany lenders are strict about due diligence.
3. How can I find a property?
There is more than one way to find a property in Germany. Common resources include:
An online resource
A local real estate agent
More than likely, you will need a real estate agent find and bid on most properties. Look for an agent who is a member of an association like IVD, the association of German realtors, to avoid scams.
When you view a property, prepare a list of questions on items like nearby transportation, schools and homeowner association fees.
4. How can I win a bidding war?
Housing shortages in many German cities mean that competition is fierce. The easiest way to make yourself stand out is to show the seller that you are ready to buy.
So, confirm financing before you start to visit properties with a mortgage pre-approval.
Prior to pre-approval, your lender will ask for a list of documents to verify your financial and personal situation, like proof of income, monthly expenses and proof of deposit. The whole process can take up to three weeks.
Then, you can put your pre-approval letter in your offer to show sellers that you are serious and ready to act.
5. How does the process work?
Once you win the bid, the rest of the purchase process is fairly standard.
First, make sure you place a reservation on the property and have all necessary documentation for your specific property handy. Then, begin to filter loan offers. Try to negotiate to improve the financing conditions. If you have a mortgage broker, they can help ensure that you get the best deal.
Before your notary appointment, ask your lender for financing confirmation. Allowing time between the financing confirmation and signing the purchasing contract will reduce risk that the contract conditions will change.
When you sign the purchase contract in front of the notary, the notary will read the entire contract. Both buyer and seller must be able to fully understand the terms. Plan to bring a certified German interpreter if necessary.
With a signed purchase contract in hand, you can sign the loan agreement. Then, the bank or mortgage broker will register the mortgage to secure the right of lien for the mortgaged property.
Lastly, you will receive the loan on the agreed date. You can then transfer the total purchase price, including your capital and the loan.
6. How do I pay off my mortgage?
Thoughtfully choosing the best mortgage is the best way to ensure that you can pay it off.
Many homebuyers today choose a loan with a fixed interest rate for 10 years. Some lenders will also let you make an additional annual payment of 5%. After 10 years, you may need to refinance at a higher interest rate. Even a slight increase can raise – and in some cases double – your monthly payment, so consider refinancing costs in your initial budget.
To find the best option, it's a good idea to talk to a broker. They can compare options on your behalf and walk you through every step of the process.