German Culture
Welcome to German Culture! This is a must-visit site for all German culture lovers. Get information about German traditions, history, education in Germany, German language, traveling to Germany, and lots of interesting facts about Germany. Here are some:
The population of Germany is approximately 82 million.
In the middle of September in Munich begins the world-famous Oktoberfest beer festival. Parades have begun brewing since 1810.
Germany is home to the world-famous composers of classical music. The most famous German composers were: Bach, Handel, Beethoven, Schumann, Mendelssohn, Brahms, Wagner and Richard Strauss.
The Germans occupy the third position of the world beer rating (after the Czechs and the Austrians): beer consumption per capita here is about 106 l of beer per year.
German athletes won a total of 1662 Olympic medals (as of 2012), i.e. more than any other country in the world except the USA.
Germany was the first country in the world to adopt daylight saving time. This happened at the height of the First World War (1916).
Almost 70% of German roads have no speed limit.
There are more than 300 varieties of baked bread in Germany.
German is the third most popular language in the world. It is official in 5 countries: Germany, Switzerland, Austria, Luxembourg and Liechtenstein.
Ulm Cathedral is the tallest church in the world. Its height is 161.53 m.
Featured Story
Spekulatius, a name synonymous with the festive spirit and cozy winter evenings, refers to the … (More)
Featured Stories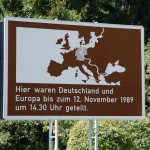 In January 1988, Honecker paid a state visit to France. By all indications, the long stretch of international isolation appeared to have been successfully overcome. The GDR finally seemed to be taking its long-sought place among the international community of nations. In the minds of the GDR's old-guard communists, the long-awaited international political recognition was […]
Read More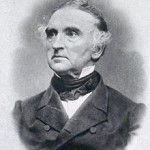 April 18, 1679 Death of Christian Hofmann von Hofmannswaldau in Breslau, Silesia (now Poland). Hofmannswaldau was one of the leading poets of the Baroque period in German literature. April 18, … [Read More...]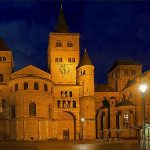 The High Cathedral of Saint Peter in Trier (German: Hohe Domkirche St. Peter zu Trier), or Cathedral of Trier (German: Trierer Dom), is a Roman Catholic church in Trier, Rhineland-Palatinate, Germany. … [Read More...]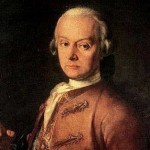 November 14, 1716 Death of Gottfried Leibniz in Hannover. Leibniz is the inventor of differential and integral calculus. Newton also invented calculus independently at about the same time but … [Read More...]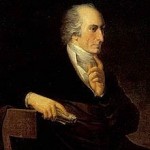 March 10, 1503 Birth of Ferdinand I in Alcala de Henares, Spain. The Spanish born Habsburg, Ferdinand, would become the Holy Roman Emperor, and the king of Bohemia and Hungary. In the "Peace of … [Read More...]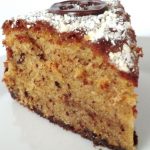 Juicy, moist hazelnut cake is a perfect choice for dessert and extremely easy to make - which is another advantage of this wonderful cake. Ingredients: 200 g butter 200 g sugar 5 eggs … [Read More...]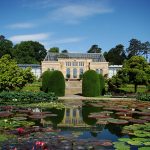 Stuttgart, capital of Baden-Württemberg in southwest Germany, is known as a manufacturing hub. Mercedes-Benz and Porsche have headquarters and museums here. The city is filled with green spaces, which … [Read More...]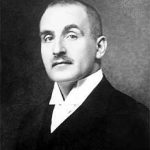 July 24, 1683 The first German settlers leave for the USA on board the Concord. Originally from Krefeld in the Rhine Valley, they spent 73 days on the ship, crossing the ocean. Those 33 … [Read More...]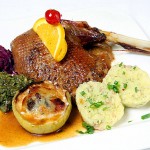 In Germany, roast goose is called Gänsebraten. It is traditionally stuffed with onions, chestnuts, and apples; and it is seasoned with salt, pepper, marjoram, and barely much else. It may be topped … [Read More...]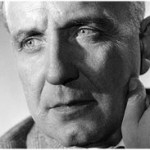 July 11, 1657 Birth of Friedrich I in Königsberg, Germany (now in Russia). Friedrich was the first king of Prussia and the Elector of Brandenburg. The University of Halle was founded during his … [Read More...]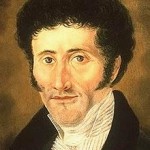 E(rnst) T(heodor) A(madeus) Wilhelm Hoffmann (1776-1822) was a German writer, composer, caricaturist, and painter, mostly known for his stories in which supernatural characters reveal people's hidden … [Read More...]