August 13, 1655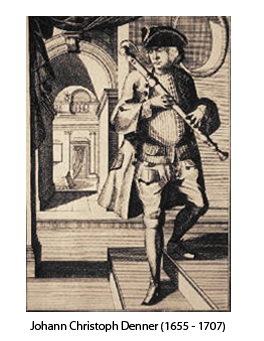 Birth of Johann Christoph Denner in Leipzig, Germany. Denner was a musical instrument maker who invented the clarinet.
Denner was born in Leipzig to a family of horn-tuners. With his father, Heinrich Denner, a maker of game whistles and hunting horns, he moved to Nuremberg in 1666. J. C. Denner went into business as an instrument maker in 1678 and was granted rights for the "manufacture of French musical instruments consisting chiefly of oboes and recorders [flandadois]" in 1697. Two of his sons, Jacob and Johann David, also became instrument builders. At least sixty-eight instruments attributed to J. C. Denner have survived to the present day, although the surviving instruments with his name are believed to have come from his sons' workshops.
August 13, 1844
Birth of Johann Friedrich Miescher in Basel, Switzerland. Miescher was a biochemist at the Universities of Tübingen and Basel who discovered nucleic acids.
August 13, 1851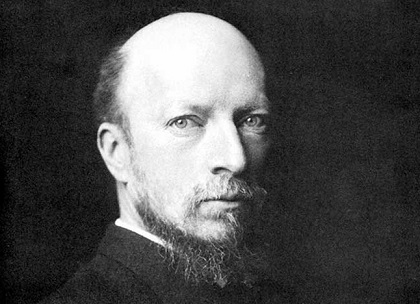 Birth of Felix Adler in Alzey, Germany. Adler immigrated to the United States in 1856 with his family. He returned to Germany for university studies in Berlin and Heidelberg. He then returned to the United States and became a professor of Hebrew and Oriental literature at Cornell University and in 1902 – a professor of political and social ethics at Columbia University. He founded the Society for Ethical Culture in New York City in 1876. He became a national leader in ethics and social reform.
August 13, 1872
Birth of Richard Willstätter in Karlsruhe, Germany. He was a professor of chemistry at the Universities of Zürich and Munich who won the Nobel Prize for Chemistry in 1915 for his work on the structure of chlorophyll.
August 13, 1902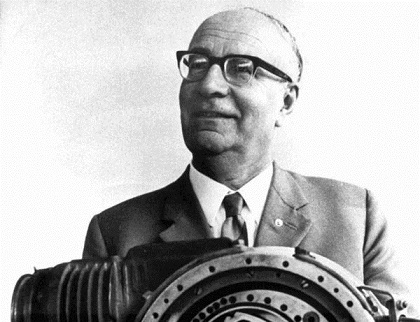 Birth of Felix Wankel in Lahr, Germany. He is the inventor of the Wankel engine, a rotary design automobile engine bought and developed by Mazda. He is the only 20th century engineer to have designed an internal combustion engine which went into production.
He was gifted since childhood with an ingenous spatial imagination, and became interested in the world of machines, especially combustion engines. After his mother was widowed, Wankel could not afford university education or even an apprenticeship; however, he was able to teach himself technical subjects. At age 17, he told friends that he had dreamt of constructing a car with "a new type of engine, half turbine, half reciprocating. It is my invention!" True to this prediction, he conceived the idea of the Wankel engine in 1924 and opened a shop in Heidelberg to develop the idea, winning his first patent in 1929. He never had a driver's license, because he was extremely near-sighted. He was, however, the owner of an NSU Ro 80 with a Wankel engine, which was chauffeured for him.
August 13, 1907
Death of Hermann Karl Vogel in Potsdam, Germany. Vogel was the astronomer who discovered spectroscopic binaries (close double stars). He was the director of the observatory at Bothkamp, Germany, after 1870 and of the observatory at Potsdam after 1882.
August 13, 1907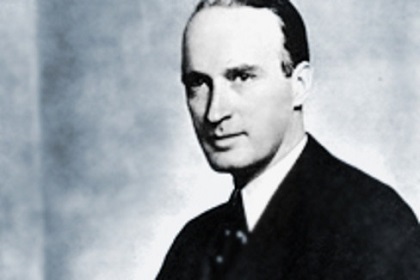 Birth of the industrialist Alfried Krupp von Bohlen und Halbach in Essen, Germany. In 1943 he became the sole owner of the Krupp works (steel). He worked closely with the Nazi government during WWII and exploited the situation for his own profit. He was tried for war crimes in Nürnberg. He was sentenced to 12 years in prison and had to forfeit all property. With the Cold War, however, and the perceived need for his skills, he was granted amnesty by the U.S. authorities and all of his holdings were restored. By the 1960s he had a fortune of over a billion dollars.
August 13, 1913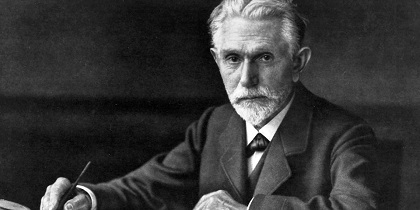 Death of August Bebel in Passugg, Switzerland (born in Deutz, Germany). Bebel was the co-founder of the Social Democratic Party (SPD) of Germany. He met Wilhelm Liebknecht, the other co-founder of the SPD, in Leipzig in 1865. The party was formed in 1869. There were years of struggle and, for Bebel, years in prison, before the SPD won its first majority in the Reichstag in 1912. As a writer, Bebel had his greatest success with Die Frau und der Sozialismus (1883).
August 13, 1943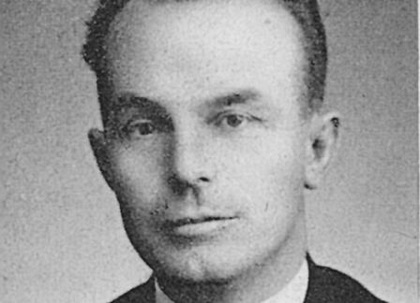 Execution of Bl. Jakob Gapp (1897 – 1943) Jakob Gapp was born in Wattens, Austria in 1897. He was a soldier in World War I. He joined the Marianist order in 1921 and was ordained a priest in 1930. He was the director of religious education in the Marianist schools. As the Nazi party came to power, Fr. Gapp saw a conflict between Nazi ideology and Christianity and spoke out loudly against the party. In 1933 the Gestapo ordered him to cease teaching religion. Gapp, however, continued to speak out against the Nazi party. Under increasing pressure, he fled to Spain. The Gestapo arrested him on a visit into France in 1942. On August 13, 1943 he was guillotined. He was beatified in 1996 by Pope John Paul II.
August 13, 1945
The allies allow Germans once again to form political parties.
August 13, 1961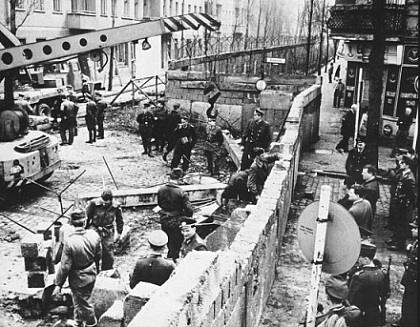 The first phase of the Berlin Wall is started at 2:00 a.m. as barbed wire is placed on the border.
August 13, 1994
Death of Manfred Wörner in Brussels, Belgium. Wörner was the first German secretary-general of NATO, serving from 1988-1994). His major task was to start the redefinition of NATO after the end of the Soviet Union. Wörner was a member of the German CDU political party.
August 13, 1999
Death of Ignatz Bubis in Frankfurt. Bubis had been the Chairman of the Central Jewish Committee in Germany since 1992. As specified in his will, he was flown to Israel and buried there. The 72 year old Bubis died of cancer.