August 15, 1666
Death of Adam Schall von Bell in Peking, China (born in Cologne, Germany). Bell was a Jesuit missionary who traveled to China and became an advisor to the Chinese emperor.
August 15, 1688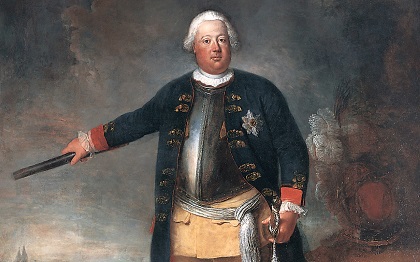 Birth of Friedrich Wilhelm I (1688-1740), the King in Prussia and Elector of Brandenburg, in Berlin, Germany. His policies developed Prussia into an efficient and powerful state. He replaced mandatory military service among the middle class with an annual tax, established primary schools, and resettled East Prussia (which had been devastated by the plague in 1709). The King acquired a reputation for his fondness for military display, leading to his special efforts to hire the tallest men he could find in all of Europe for a special regiment nicknamed the Potsdam Giants. He was known as the Soldier-king (Soldatenkönig).
August 15, 1740
Birth of Matthias Claudius in Reinfeld, Germany. Claudius was a significant poet noted for his simplicity and religiosity which appealed to the popular taste. He was known by the penname of "Asmus".
August 15, 1776
Birth of Ignaz Xavier Ritter von Seyfried in Vienna, Austria. He was a prolific composer of stage works and church music. He knew Mozart and studied with Haydn.
August 15, 1922
Birth of Lukas Foss (born Fuchs) in Berlin, Germany. A musician noted for his experiments with aleatoric music, he studied in Berlin and Paris and came to the U.S. in 1937. He was a professor at UCLA and later the conductor of the Buffalo Philharmonic Orchestra and the Milwaukee Symphony Orchestra. He composed extensively from 1945-1977.
August 15, 1953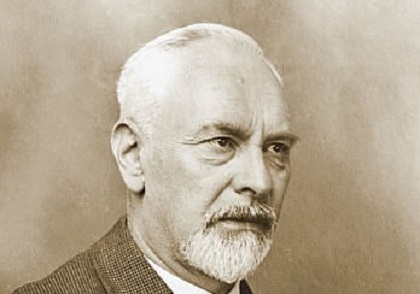 Death of Ludwig Prandtl in Freising, Germany. Prandtl was the physicist who developed the field of aerodynamics. He was a professor of physics at the universities of Hannover, and Göttingen. It was in Göttingen that he established a school of aerodynamics and hydrodynamics. He discovered the boundary layer of surfaces moving in air or water. He did extensive work on wing theory. He worked on the theory of what became known as the Prandtl-Glaubert rule for subsonic airflow.