August 22, 1818
Birth of Rudolf von Jehring in Aurich, Germany. Jehring was a legal scholar specializing in Roman law. He developed the notion that the purpose of law is the protection of the individual in a balance with social interests. In the case of conflict though he gave priority to the interests of society.
August 22, 1828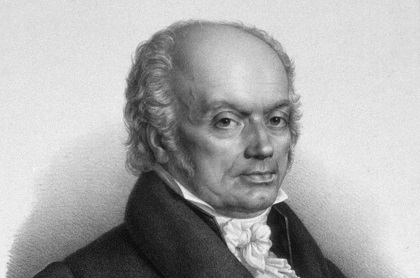 Death of Franz Joseph Gall in Paris (born in Tiefenbronn, Germany). Gall concluded from his research that mental functions are localized in given areas of the brain. This was considered contrary to religion at the time and laws were passed against his findings and he was forced to leave Austria, where he was working. History proved that he was correct in his conclusions. However he also concluded that one could determine personality and intelligence from examining the skull (phrenology). In the latter matter he was incorrect.
August 22, 1860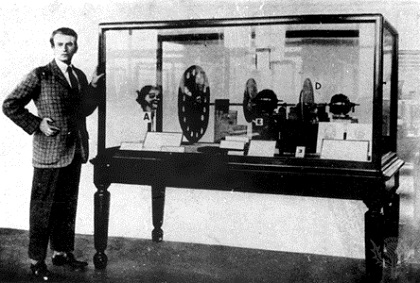 Birth of Paul Gottlieb Nipkow in Lauenburg, Germany. Nipkow was an electronic engineer who developed the scanning principle of television. While still a student he conceived the idea of using a spiral-perforated disk (Nipkow disk), to divide a picture into a mosaic of points and lines. Accounts of its invention state that the idea came to him while sitting alone at home with an oil lamp on Christmas Eve, 1883. Alexander Bain had transmitted images telegraphically in the 1840s but the Nipkow disk improved the encoding process.
August 22, 1874
Birth of the philosopher, Max Scheler in Munich, Germany. Scheler was interested in social and ethical philosophy. He is noted for phenomenological philosophy. He served as professor of philosophy and sociology at the University of Cologne.
August 22, 1902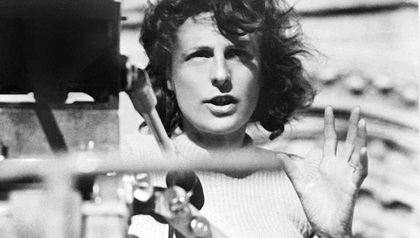 Birth of Leni Riefenstahl in Berlin, Germany. Riefenstahl produced many of the Nazi documentary films of the 30's. Sieg des Glaubens, Triumph des Willens and Olympia are among her better known films. Although she produced films for the Nazis, there has been no evidence that she was ever directly responsible for any war crimes. In her later years, Riefenstahl became known for her longevity and physical stamina, although she often suffered considerable pain from old injuries. At age 72, Riefenstahl began pursuing underwater photography after lying about her age to gain certification for scuba diving (she cut 20 years off her age). She survived a helicopter crash in Sudan in 2000 while trying to learn the fates of her Nuba friends during the Sudanese civil war. Riefenstahl celebrated her 101st birthday on 22 August 2003 and married Horst Kettner. She died in her sleep 2 weeks later at her home in Pöcking, Germany. She had been suffering from cancer.
August 22, 1914
In World War I Japan declares war against Germany.
August 22, 1928
Birth of Karlheinz Stockhausen in Mödrath, Germany. Stockhausen is a theoretician of and composer of electronic music. In 1953 he joined the electronic-music studio of the Westdeutscher Rundfunk. His compositions include Hymnen, Zodiac and Licht.
August 22, 1929
Death of Otto Liman von Sanders in Munich, Germany. In 1913 Liman, a German general, was appointed head of the German military mission in Turkey with the purpose of reorganizing and building the Turkish army. His major victory was at the head of the Turkish 5th Army which forced the British and Australian troops out of the Dardanelles in World War I.
August 22, 1985
Death of Paul Peter Ewald in Ithaca, N.Y. (born in Berlin, Germany). Ewald was a physicist who worked with X-ray interference by crystals. He completed his doctorate at the University of Munich. In 1949 he immigrated to the United States and worked at the Polytechnic Institute of Brooklyn, N.Y. He was president of the International Union of Crystallography in 1960-1963.