August 31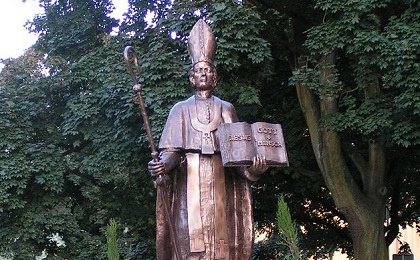 Feast Day of St. Paulinus von Trier (ca. 300 – 358) St. Paulinus, was ordained a priest by the Bishop of Trier, St. Maximin and ultimately succeeded him as bishop. He continued the strong stand against Arianism initiated by Maximin. The emperor Konstantinus, however, who tended toward Arianism, exiled Paulinus to Phrygia (Modern Turkey). Paulinus died in Phrygia but his remains were later returned to Trier. The Church of St. Paulinus in Trier is named for him. The designation as saint predates the formal practice of canonization by a pope.
August 31, 1821
Birth of Hermann Ludwig von Helmholtz in Potsdam. Helmholtz did significant work in physiology, optics, electrodynamics, mathematics and meteorology. He formulated the law of the conservation of energy.
August 31, 1864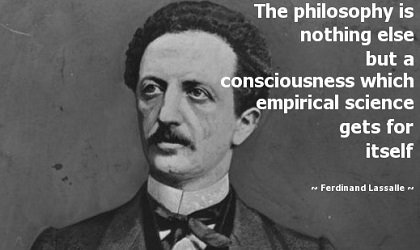 Death of Ferdinand Lassalle in Geneva, Switzerland (born in Breslau, Germany (now in Poland)). Lassalle was a follower of Karl Marx and one of the founders of the German labor movement. Unlike Marx, however, Lassalle promoted the evolution of workers' rights rather than Marx's revolutionary approach. Lassalle studied at the University of Berlin where he was exposed to the ideas of Friedrich Hegel and Ludwig Feuerbach. During study-abroad in Paris he made the acquaintance of the poet Heinrich Heine. He was in Germany again by 1848 and participated in the revolution. He lived in Düsseldorf from 1848-1857. He then moved to Berlin where he worked as a political journalist. In 1863 he was involved in the founding of the "Allgemeiner Deutscher Arbeiterverein" in Leipzig and was elected its president. Lassalle was killed in a duel with the fiancée of a young woman with whom he had fallen in love.
August 31-September 2, 1870
Battle of Sedan in the Franco-Prussian war.
August 31, 1887
Birth of the chemist, Friedrich Paneth in Vienna, Austria. Paneth introduced the use of radioactive tracer techniques. His work with the radioactive decomposition of meteorites and earth rocks led to a system of determining their age. Paneth went to England at the rise of the Nazi movement and returned to Germany as director of the Max Planck Institute in Mainz in 1953.
August 31, 1879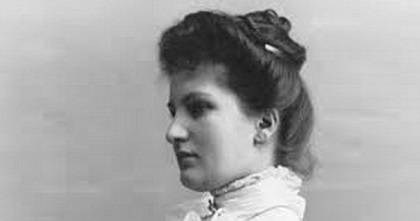 Birth of Alma Maria Schindler in Vienna, Austria. She was a socialite well-known in her youth for her beauty and vivacity. She became the wife, successively, of composer Gustav Mahler (1902), architect Walter Gropius (1915), and novelist Franz Werfel (1929), as well as the consort of several other prominent men. Musically active from her teens, she was the composer of at least seventeen songs for voice and piano. In later years her salon became an important feature of the artistic scene, first in Vienna, then in Los Angeles. She was a close friend of Arnold Schoenberg, Gerhart Hauptmann and Enrico Caruso. Alban Berg dedicated his opera, Wozzeck, to her.
August 31, 1920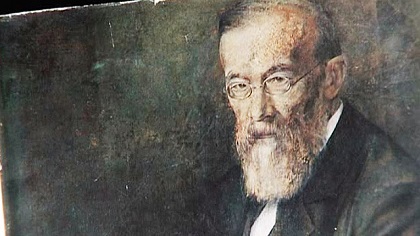 Death of Wilhelm Wundt in Grossbothen, Germany. Wundt is called the father of experimental psychology. At the University of Heidelberg, Wundt taught the first course in psychology under the heading of science (prior to that it had been in the category of philosophy). As a professor at the University of Leipzig he established the world's first psychology laboratory.
August 31, 1937
Death of Albert Heim in Zürich, Switzerland. Heim was a geologist who studied the Alps and made significant contributions to the knowledge of mountain building and glacial effects. He was the chair of the department of geology at the Federal Polytechnic School in Zürich.
August 31, 1941
Death of Alfred Hettner in Heidelberg, Germany. Hettner was a geographer and he is known for his concept of chorology, the study of places and regions.
August 31, 1994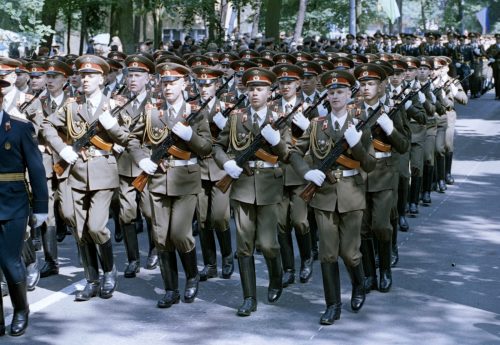 President Yelzin joins Chancellor Kohl in Berlin to oversee the departure of the last Russian troops from Germany.