February 21, 1866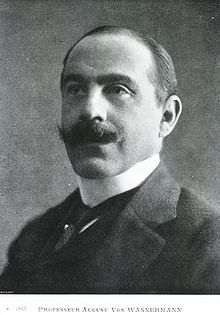 Birth of August von Wassermann (1866-1925) in Bamberg, Germany. Wassermann was the bacteriologist who discovered the blood-serum test for syphilis, the Wassermann test. He worked at the Robert Koch Institute of Infectious Diseases in Berlin.
February 21, 1867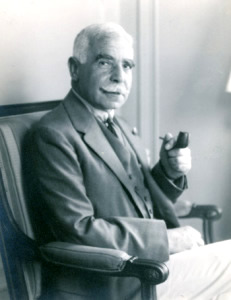 Birth of Otto Hermann Kahn (1867-1934) in Mannheim, Germany. A banker, Kahn was stationed at the London branch of the Deutsche Bank. In 1893 he moved to the United States and became a partner in the firm of Kuhn, Loeb and Co. He became a key figure in railroad financial reorganization. When the Metropolitan Opera encountered financial difficulties, he became involved and was a heavy donor. It was he who brought Arturo Toscanini to the company.
February 21, 1916
The German Fifth Army attacks the area of Verdun. In spite of repeated attacks during the spring and summer, the French hold and by December 18 the lines are back to roughly the configuration before the assault. (World War I)
February 21, 1919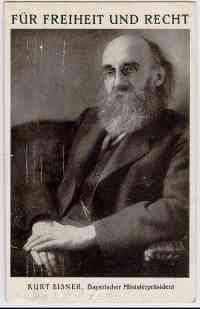 Death of Kurt Eisner (1867-1919) in Munich, Germany. Eisner was a journalist and member of the SPD. In 1918 he organized and led a revolt which overthrew the Bavarian monarchy and established the Bavarian Republic. Eisner became the first prime minister of the Bavarian Republic. He was assassinated in 1919 by a right-wing student.
Back to Today in German History Calendar