February 6
Feast Day of St. Amandus von Maastricht (? – ca. 680) St. Amandus was born near Nantes (modern France) in the late 6th century. Resisting his family's desire of a secular life for him he fled and entered a monastery. After years living in isolation as a hermit/monk he was consecrated as a missionary bishop. His first work was in Flanders. Later he worked among the pagans in Tirol and Kärnten (modern Austria). In 649 he was made the Bishop of Maastricht. After a number of years in that position he again took up his missionary activity, now among the Basques. Amandus died in about 680 in the area which is now Belgium. His designation as a saint predates the practice of canonization by a pope. His feast day is February 6.

February 6, 1834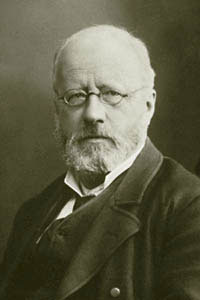 Birth of Edwin Klebs (1834-1913) in Königsberg, Germany (now in Russia). A physician, Klebs joined with Friedrich Löffler in research leading to the discovery of the diptheria bacillus, the "Klebs-Löffler bacillus".
February 6, 1872
Birth of Robert Maillart in Bern, Switzerland. Maillart was a bridge engineer who introduced a number of innovations into Alpine bridge building. His new uses of reinforced concrete was his greatest contribution to the science.
February 6, 1875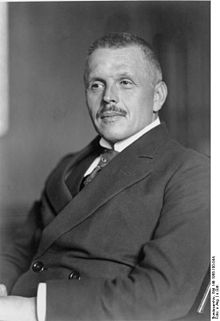 Birth of Otto Gessler (1875-1955) in Ludwigsburg, Germany. After World War I Gessler was a founding member of the Deutsche Demokratische Partei, served as minister of reconstruction from 1919-1920, and became minister of war in 1920. In 1944 he was suspected of participating in the assassination conspiracy against Hitler and spent the last months of the war in a concentration camp. After the war he became the head of the German Red Cross.
February 6, 1894
Death of Theodor Billroth in Abbazia, Austria-Hungary (now Croatia), the founder of modern abdominal surgery.
February 6, 1912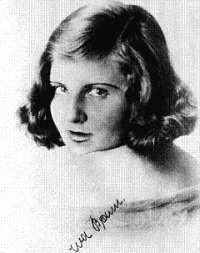 Birth of Eva Braun (1912-1945) in Munich, Germany. Braun was the companion, and at the end, the wife of Adolf Hitler. She met Hitler originally on business, in that she worked in the studio of Hitler's photographer. Braun and Hitler were married on April 29, 1945 and committed suicide the next day.
February 6, 1958
Erich Honecker becomes a member of the Politburo in East Germany (DDR).




Back to Today in German History Calendar