July 19, 1698
Birth of Johann Bodmer in Greifensee, Switzerland. Bodmer was a historian and literary critic who made substantial contribution to the development of an original German literature in Switzerland.
July 19, 1870
France declares war on Prussia opening the Franco-Prussian War which would end in 1871.
July 19, 1898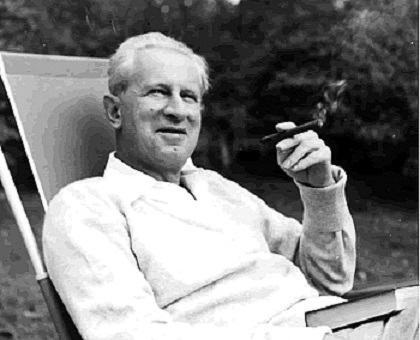 Birth of the political philosopher, Herbert Marcuse, in Berlin, Germany. Marcuse is noted for his Marxist philosophy and Freudian analyses of 20th century Western society.
July 19, 1917
The German Reichstag passes a resolution for a negotiated peace to end WWI with no territorial gains.
July 19, 1950
The Zentralrat der Juden in Deutschland (Central Council of Jews in Germany) is founded in Frankfurt am Main.
July 19, 1980

Death of Hans J. Morgenthau in New York City (born in Coburg, Germany). Morgenthau was educated in law in Germany. He became the chief of the German Labor Law Court in Frankfurt before accepting a temporary teaching position in Geneva. Hitler came to power while Morgenthau was in Switzerland. Not wishing to return to Hitler Germany, he immigrated to the United States. He taught at a number of American universities during the following 40 years. During that academic career he wrote several books on international politics.
July 19, 1990
A BASF plant in Cincinnatti explodes. BASF is a German chemical company with world headquarters in Ludwigshafen, Germany.
July 19, 2000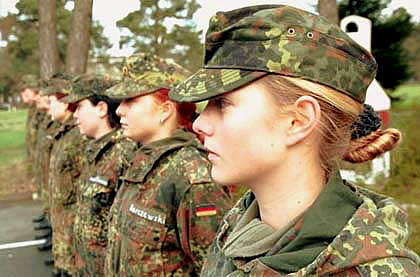 The first 15 women pass the test for service with weapons in the German army. Prior to that, women have served in the medical service since 1975. From 1993 to 2000, they were also allowed to serve as enlisted personnel and non-commissioned officers in the medical service and the army bands. In 2000, in a lawsuit brought up by Tanja Kreil, the European Court of Justice issued a ruling allowing women to serve in more roles than previously allowed. Since 2001 they can serve in all functions of service without restriction, but they were not subject to conscription. There are presently around 14,500 women on active duty and a number of female reservists who take part in all duties including peacekeeping missions and other operations. In 1994, Verena von Weymarn became Generalarzt der Luftwaffe ("Surgeon General of the Air Force"), the first woman ever to reach the rank of general in the armed forces of Germany.