June 16, 1801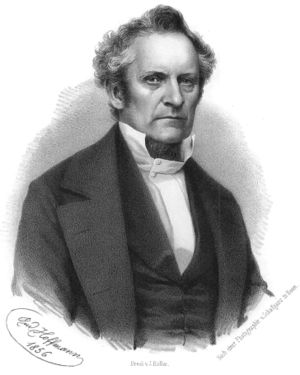 Birth of Julius Plücker (1801-1868) in Eberfeld, Germany. He was a German mathematician and physicist. He made fundamental contributions to the field of analytical geometry and was a pioneer in the investigations of cathode rays that led eventually to the discovery of the electron.
June 16, 1804
Death of Johann Adam Hiller in Leipzig, Germany. Hill was the creator of the "Singspiel", a form of operetta. Hiller conducted the Gewandhaus Orchestra (1771-85) and was cantor at the Church of St. Thomas (1789-1800) in Leipzig. Among his compositions are Die Liebe auf dem Lande and Die Jagd.
June 16, 1897
Birth of Georg Wittig in Berlin, Germany. Wittig won the Nobel Prize in 1979 for his work in organic phosphorus compounds.
June 16/17, 1953
Uprising in East Germany against the communist system imposed by the Soviet Union.
June 16, 1977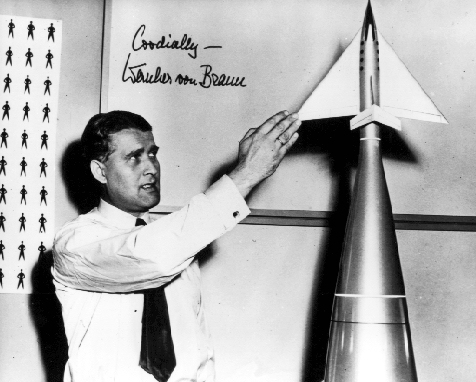 German-born rocket engineer Wernher von Braun dies in Alexandria, Virginia. Von Braun was the world leader in developing rocket technology. As a boy von Braun was very poor in mathematics and physics in school. This changed in 1932 when he read a book by one of the early experimenters with rockets, Hermann Oberth, Die Rakete zu den Planetenräumen. Realizing now a goal he undertook his study of math and physics with new focus and ultimately completed a doctorate in physics at the University of Berlin. By 1934 von Braun and his experimental group had launched rockets as high as one and a half miles. He later became director of the experimental unit at Peenemünde where the V1 and V2 rockets were developed for use against Great Britain. At the end of World War II von Braun surrendered to the Allies and very quickly found himself working for the US Army in White Sands, New Mexico. Through a series of developments his groups went on to build the Redstone, Jupiter-C, and Pershing missiles. They also launched the first U. S. satellite, the Explorer 1 in 1958. Working with NASA, he developed the Saturn rockets. He became a US citizen in 1955.
June 16, 2001
The Lord Mayor of Berlin, Ebehard Diepgen (CDU), is removed from office by a vote of no confidence. The new Lord Mayor is Klaus Wowereit (SPD).
Back to Today in German History Calendar