June 20, 981
Death of St. Adalbert von Magdeburg. St. Adalbert worked at the court of the Archbishop of Cologne. In 959 he left the service and became a monk at the monastery of St. Maximin in Trier. He was later made a bishop and was sent to establish Christianity in Russia in 961. The mission was at a request from princess Olga to the German Emperor Otto. When he returned to Germany he was made the Bishop of Magdeburg. From that position he continued his work in the East christianizing the Sorbs.
June 20, 1773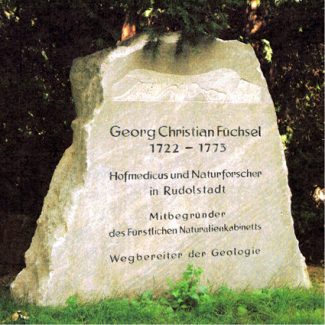 Death of Georg Christian Füchsel in Rudolstadt, Germany. Füchsel originated the concept of stratigraphic formations in geology.
June 20, 1819
Birth of the musician, Jacques (originally Jakob) Offenbach, in Cologne, Germany.
June 20, 1859
Birth of Christian Freiherr von Ehrenfels in Rodaun, Austria. Ehrenfels was a philosopher who introduced the term Gestalt into psychology.
June 20, 1904
Birth of Heinrich von Brentano in Offenbach, Germany. Brentano was West German foreign minister from 1955-1961.
June 20, 1915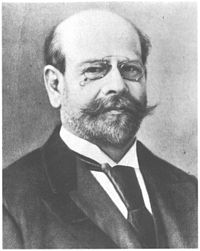 Death of Emil Rathenau in Berlin, Germany. Rathenau bought European rights to Thomas Edison's patents and founded the Deutsche Edison-Gesellschaft. In 1887 the company was renamed the Allgemeine-Elektrizitäts-Gesellschaft. In 1903 he joined with Werner von Siemens in founding the Telefunken Gesellschaft. Rathenau was the first German industrialist to produce aluminum.
June 20, 1925
Death of Freud's mentor, Josef Breuer in Vienna. Breuer's famous "Anna O." (Bertha Pappenheim) was cured of "hysteria" through hypnosis and Breuer's "talking cure". This was the starting point for psychoanalysis which Freud later developed.
June 20, 1940
Death of Matthias Zdarsky in Sankt Pölten, Austria. Zdarsky was the inventor of Alpine skiing. He had learned something of Nordic cross country skiing and determined to adapt it to mountainous application. He started by using one pole, but determined that two work better. He became a ski instructor and wrote the first book on the sport Die alpine Lilienfelder Skifahrtechnik (1897).
June 20, 1948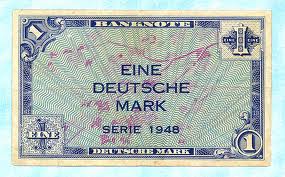 Currency reform in the three western sectors and West Berlin. The D-Mark is introduced. The Eastern Zone would introduce a currency reform on June 23.
June 20, 1949
The United States, Great Britain and France form the Allied High Commission which is to take political control over the new Federal Republic of Germany.
June 20, 1991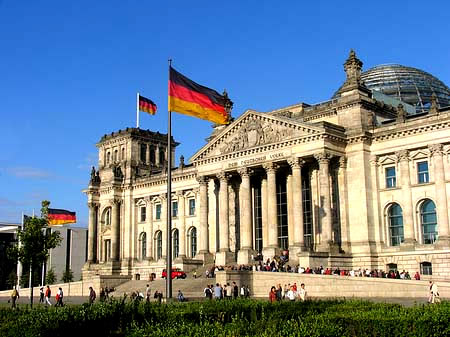 The capital decision (German: Hauptstadtbeschluss) was made by the German Bundestag on June 20, 1991, as a result of German reunification, to move its headquarters from Bonn to Berlin. The Berlin-Bonn Act was passed in 1994. Originally, the Federal Ministries' move to Berlin was planned for 1995, however this deadline was not adhered to. Instead a Cabinet decision was made that the move should be completed by 2000, on a budget of no more than 20 billion DM (10.2 billion EUR). Berlin officially adopted its full role as the home of the parliament and government of the Federal Republic of Germany in 1999.
June 20, 2001
Heinz Josef Algermissen is named the bishop of Fulda.
Bishop Heinz Josef Algermissen was born on February 15, 1943 in Hermeskeil near Trier. He studied philosophy and theology in Paderborn and Freiburg. He was ordained a priest on July 19, 1969. He worked as a priest in Bielefeld until 1996. In 1996 he was made a bishop and assigned to Paderborn. He was named the bishop of Fulda on June 20, 2001.
Back to Today in German History Calendar