June 23, 1760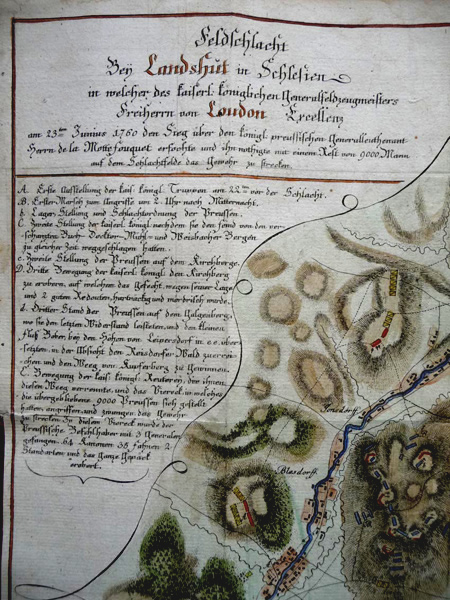 The Battle of Landshut in Silesia is fought. The Battle of Landshut was an engagement fought on June 23, 1760 during the Seven Years' War. A Prussian army of 12,000 men under General Heinrich August de la Motte Fouqué fought an Austrian army of over 28,000 men under General von Loudon and suffered a defeat, with its commander taken prisoner.
June 23, 1881
Death of Matthias Jakob Schleiden in Frankfurt am Main, Germany. Schleiden was a botanist who  founded the cell theory together with Theodor Schwann. He was a professor of biology at the University of Jena.
June 23, 1891
Death of Paul Bronsart von Schellendorf in Danzig, Germany (now in Poland). Von Schellendorf was the German minister of war from 1883 – 1889.
June 23, 1944
The German refugee novelist, Thomas Mann, becomes a U. S. citizen.
June 23, 1948
The Soviet occupation zone introduces a currency reform. The western zones had introduced a new currency on June 20.
June 23, 2001
A mild earthquake (4.0 on the Richter scale) is felt in Aachen. 6 people were injured and there was moderate damage to nearly 100 homes.
Back to Today in German History Calendar