March 28, 1727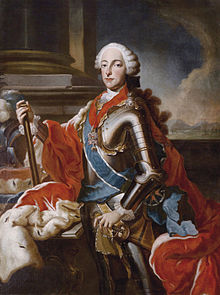 Birth of Maximilian III Joseph in Munich, Germany. Maximilian was the son of the Holy Roman emperor, Karl VII. He was the elector (Holy Roman Empire) of Bavaria. He gained his position in Bavaria by the peace of Füssen of April 22, 1745, and reigned till his death in 1777. He fostered science and industry in Bavaria. He founded the Academy of Sciences in Munich.
March 28, 1837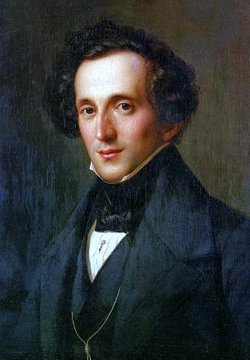 The wedding of the composer Felix Mendelssohn and Cecile Jeanrenaud. From all indications, their marriage was evidently a happy one, with the composer having rediscovered, by his own admission, a contentment that he hadn't known since childhood. Cécile, for her part, shared in her husband's personal joys and professional triumphs, and provided a degree of encouragement and stability for him that endured throughout his life. The couple had 5 children.
March 28, 1840
Birth of Emin Pasa Mehmed (original name, Eduard Schnitzer) in Oppln, Germany (now in Poland). Mehmed became a medical officer in the Turkish army in 1865. In that role he took on his Turkish name. In 1876 he moved to Africa as a medical officer with the British army. He then spent the rest of his life in Africa, exploring and in governing roles. In 1889 he joined with the famed British officer Henry Morton Stanley on an 8 month crossing of Africa from Sudan to Tanzania.
March 28, 1849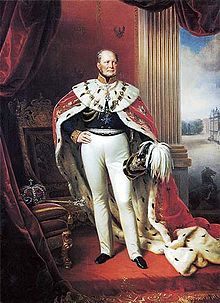 Friedrich Wilhelm IV, King of Prussia, elected German "Kaiser" by the Frankfurt Parliament. 290 delegates voted for the resolution and 248 against. Friedrich Wilhelm would reject the authority of the parliament to name him "Kaiser". On that same day the parliament declared the new constitution in force.
March 28, 1916
First performance of Erich Korngold's Der Ring des Polykrates . The premier is conducted by Bruno Walter.
March 28, 1956
Birth of Evelin Schlaak in Annaberg, Germany. Schlaak was an East German athlete who won gold medals in the discus throw at the 1976 and 1980 Olympic games.
March 28, 1987
Maria von Trapp dies in Vermont (born in Austria). Her story was made famous by the movie,The Sound of Music.
Back to Today in German History Calendar