May 20, 1860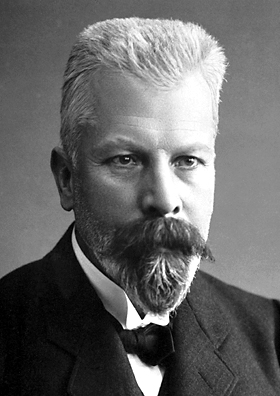 Birth of the biochemist Eduard Buchner (1860-1917) in Munich. He was given the Nobel Prize in chemistry in 1907 for demonstrating that the fermentation of carbohydrates results from the action of enzymes in yeast.
May 20, 1851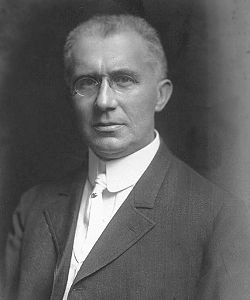 Birth of Emile Berliner (1851-1929) in Hannover, Germany. Berliner is best known for developing the disc record gramophone (phonograph in American English). He founded The Berliner Gramophone Company in 1895, The Gramophone Company in London, England, in 1897, Deutsche Grammophon in Hanover, Germany, in 1898 and Berliner Gram-o-phone Company of Canada in Montreal in 1899.
May 20, 1896
Death of Clara Schumann in Frankfurt a/M. Schumann was a composer and the outstanding pianist of her century. Born Clara Wieck, she married the composer, Robert Schumann in 1840 and took his name. The couple had 8 children. Clara and Robert were close friends with Johannes Brahms.
May 20, 1909
Canonization of St. Clement Mary Hofbauer (born John Hofbauer) in Tasswitz, Moravia (now in the Czech Republic). Hofbauer studied at the University of Vienna. He was ordained a Roman Catholic priest in 1785. He was canonized in 1909. He is the Roman Catholic patron Saint of Vienna.
May 20, 1918
Death of Ferdinand Hodler in Geneva, Switzerland. Hodler was one of the outstanding Swiss painters of the turn of the century. He is known for his landscapes and portraits as well as for his nudes which are remarkable for the transcendent symbolism of their ritualized gestures.
May 20, 1921
Birth of Wolfgang Borchert in Hamburg, Germany.
Back to Today in German History Calendar