May 24, 1686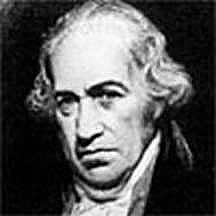 Birth of a Dutch-German-Polish physicist Daniel Gabriel Fahrenheit (1686-1736) in Danzig, Germany (now in Poland). Fahrenheit was the inventor of the alcohol thermometer and the mercury thermometer (1714). As the name indicates, he also invented the Fahrenheit temperature scale (now outdated in most of the world, but still used in the US). In other work Fahrenheit is noted as the one who discovered that water can remain liquid below its freezing point and the boiling temperature of water can vary depending on air pressure.
May 24, 1810
Birth of Abraham Geiger in Frankfurt am Main, Germany. Geiger was a Rabbi at Wiesbaden, Breslau, Frankfurt and Berlin. His most noted work is Übersetzung der Bibel in ihrer Abhängigkeit von der innern Entwicklung des Judentums (1857). Geiger was highly influential in his times in Reform Judaism. He influenced the simplification of ritual, use of the vernacular in liturgy and the return to prophetic teachings. He worked to de-emphasize the importance of a return to Israel.

May 24, 1816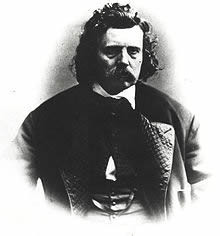 Birth of Emanuel Leutze (1816-1868) in Schwäbisch-Gmünd, Germany. Leutze came to America with his family as a youngster. In 1841 he returned to Germany to study at the art academy in Düsseldorf. He remained in Germany for 20 years, but was dedicated to painting a series of works on American history. His most known painting is "Washington Crossing the Delaware". He returned to the United States in 1859 and in 1860 was commissioned to decorate a stairway in the Capitol Building. The name of his composition there is "Westward the Course of Empire Takes its Way".
May 24, 1824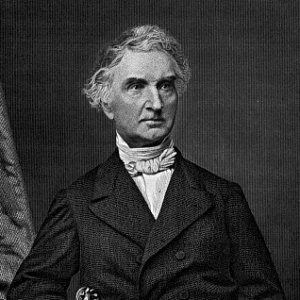 Justus von Liebig (1803-1873) is appointed außerordentlicher Professor at the University of Giessen, Germany at age 21. Justus Freiherr von Liebig was a German chemist who made major contributions to agricultural and biological chemistry, and worked on the organization of organic chemistry.
May 24, 1848
Germany's first parliament in Frankfurt elects a committee consisting of 30 people to draft a constitution.
May 24, 1848
Annnete von Droste-Hülshoff dies in Meersburg, Germany. She is one of the leading writers of the 19th century. She is most noted for her poetry, Gedichte (1838) and Das geistliche Jahr (1851). Her novella, Das Judenbuche (1842) is also highly respected.
May 24, 1872
Death of Julius Schnorr von Carolsfeld in Dresden, Germany. Schnorr was a painter associated with the Lukasbund. He went to Italy to learn wall painting and after his return to Germany was commissioned by Bavarian king, Ludwig I, to bring the art of wall painting to Munich.
Back to Today in German History Calendar