May 28, 1660
Birth of George I in Osnabrück, Germany, first Elector of Hannover and the first Hanoverian King of Great Britain. George I, the first Hanoverian King of Great Britain, was born in Osnabrück, Hanover (now Germany) on May 28, 1660. The English Parliament's "Act of Settlement" of 1701, in an attempt to ensure a Protestant succession to the British throne, named George (then the Elector of Hanover in the Holy Roman Empire) third in line to the crown in opposition to the Roman Catholic claimant, James Edward. At the death of Queen Anne in 1714, the Whig party which had just gained control of government, urged him to the crown. At that time George did not know English. Since his new ministers did not know German, he was forced to deal with his ministers in French. Since George remained the ruler of Hanover, in addition to being the British King, he visited Hanover frequently. It was on such a visit that he died in Osnabrück, where he had been born, in 1727.
May 28, 1787
Death of Leopold Mozart in Augsburg, Salzburg, Austria. He was the father of Wolfgang Amadeus Mozart. Leopold Mozart was a violinist at the court of the Archbishop of Salzburg and court composer. Clearly he did all in his power to develop the talent of his son, Wolfgang. (He has often been criticized, in fact, for exploitation.)

May 28, 1925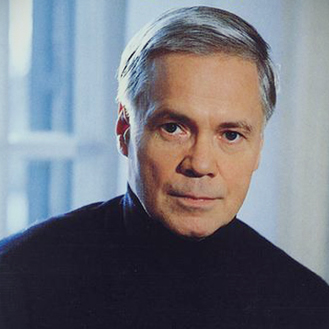 Birth of Dietrich Fischer-Dieskau (1925-2012) in Berlin, Germany. Dietrich Fischer-Dieskau was a German lyric baritone and conductor of classical music, one of the most famous Lieder (art song) performers of the post-war period, described as "one of the supreme vocal artists of the 20th century" and "the most influential singer of the 20th Century". Fischer-Dieskau was ranked the second greatest singer of the century (after Jussi Björling) by Classic CD (United Kingdom) "Top Singers of the Century" Critics' Poll (June 1999).
The French dubbed him "Le miracle Fischer-Dieskau" and Elisabeth Schwarzkopf called him "a born god who has it all." At his peak, he was greatly admired for his interpretive insights and exceptional control of his beautiful voice. Fischer-Dieskau also performed and recorded a great many operatic roles. He was the most recorded singer of all time. He dominated both the opera and concert platform for over thirty years.
May 28, 1987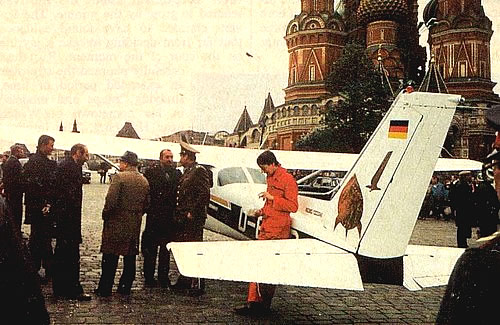 A 19-year-old German, Mathias Rust, flies a small private plane through Russian security without clearance and lands on Red Square in Moscow. He was sentenced to four years in a general-regime labor camp for hooliganism, disregard of aviation laws and breaching of the Soviet border. He was never transferred to a labor camp and instead served his time at the high security Lefortovo temporary detention facility in Moscow. Two months later, Reagan and Gorbachev agreed to sign a treaty to eliminate intermediate-range nuclear weapons in Europe, and the Supreme Soviet ordered Rust to be released in August 1988 as a goodwill gesture to the west.
Back to Today in German History Calendar