Over the course of his career, Becker won 49 singles titles and 15 doubles titles. Besides his six Grand Slam titles, he was also a singles winner in the year-end Tennis Masters Cup in 1988, 1992, and 1995, and at the Grand Slam Cup in 1996. He won a record-equaling four singles titles at London's Queen's Club. In Davis Cup, his career win-loss record was 54-12, including a 38-3 in singles. He also won the other two major international team titles playing for Germany – the Hopman Cup (in 1995) and the World Team Cup (in 1989 and '98). In 2003, he was inducted into the International Tennis Hall of Fame in Newport, Rhode Island.
Young years and great rank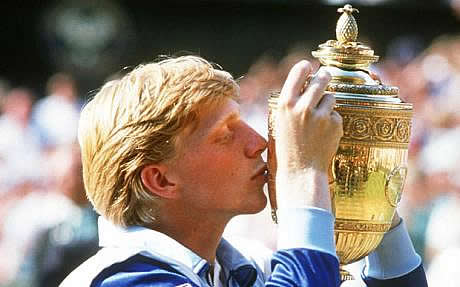 The German tennis star lives in Schwyz, in central Switzerland. Boris Becker began playing tennis at a very young age on a court built by his father. At the age of 12, he started intensive training and steadily climbed the ranks until he joined the Professional League in 1984.
In 1985 and 1986, he won the Wimbledon tournament. The following year, he led the German team to victory in the Davis Cup and became a national superstar. In 1989, he carried off Wimbledon once again and won the US Open.
Boris Becker held fast in the top ten until 1993, after eight years at the top of the ATP.
Becker's personal game method
Becker's game was based on a huge serve that earned him the nicknames "Boom Boom" and "Baron von Slam." His penchant for throwing himself at every shot with diving volleys endeared him to the crowds. His heavy forehand and powerful return of the serve were also very significant factors in his game.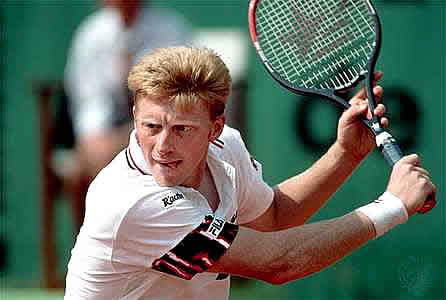 Tennis is a way of life
In 1986, Becker successfully defended his Wimbledon title, defeating Ivan Lendl (world #1 at the time) in straight sets. Becker unexpectedly lost in the second round of Wimbledon in 1987. But he was back in the final in 1988, where he lost in four sets to Stefan Edberg in a match that marked the start of one of Wimbledon's great rivalries. Becker also helped West Germany win its first Davis Cup in 1988.
Becker reached the final of the Australian Open for the first time in his career in 1991, where he defeated Lendl to finally claim the World No. 1 ranking. He was ranked No. 1 for several weeks during 1991, though he never managed to finish a year ranked as the World's No. 1 player. Becker reached his fourth consecutive Wimbledon final in 1991, where he unexpectedly lost in straight sets to his German compatriot Michael Stich.
Becker and Stich teamed up in 1992 to win the men's doubles gold medal at the Olympic Games in Barcelona.
In 1994, he married actress and designer Barbara Feltus. Now they have two children.
In 1998 Becker turned his sights to sports marketing. He invested in the Völkl Tennis company in Zoug, near his home in Schwyz. In this canton of central Switzerland with low tax rates, Boris Becker yields an immense profit on his fortune, which is now estimated at over 150 million Swiss francs.
In 2003, Becker published a tell-all autobiography, Augenblick, verweile doch… (English title: The Player).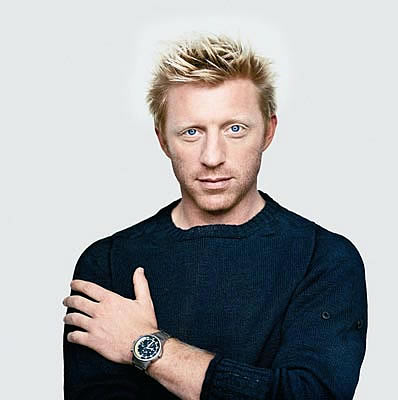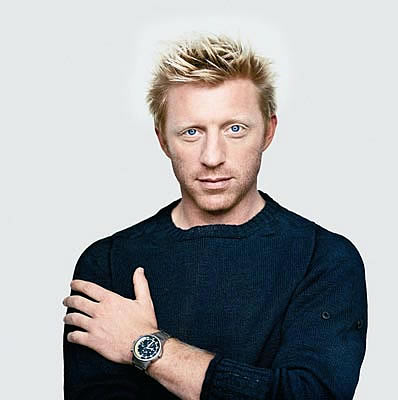 Today
Since October 2005, Becker has been a team captain on the British TV sports quiz show They Think It's All Over. Becker now plays on the senior ATP Tour and Billie Jean King's World Team Tennis tour. He commentates at Wimbledon for the BBC each year.
In 2012, Becker appeared in the eighth edition of the European Poker Tour in Barcelona. He won over 8000 Euros at the event before busting out just within the prize range. It was his first cash prize in a main event in the European Poker Tour.
He is also a patron of the Elton John AIDS Foundation.