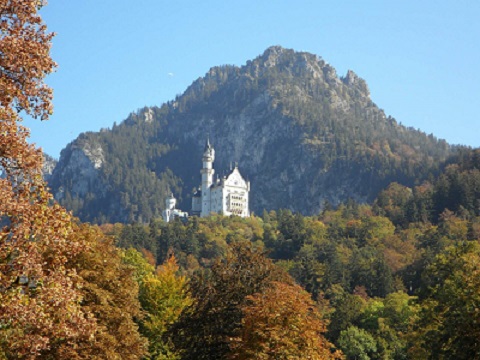 German culture is rich in traditions all the year round. Each season features main events in German daily life, cultural background and holidays which keep traditions of Germans for centuries.
Autumn is featured by numerous holidays, mostly devoted to harvesting and German music heritage. Harvesting is the most significant event in autumn in Germany, therefore, it created a vast variety of traditions and celebrations. But most of them are aimed to celebrate the only thing which is most important for people – good and rich harvest – which feeds the whole nation during winter.
The most popular festival is known as Oktoberfest which is celebrated for centuries in Germany and well-known all over the world.
Another big and important holiday is Wine Festival which cannot be described by common features because each land, region and even city has its own traditions how to celebrate this Festival. Mostly this Festival is popular in wine-growing lands along the Rhine. Naturally speaking you can visit at least four-five hundreds of the Wine Festivals and will never be bored because they are quite different even in neighboring villages. They may differ in costumes, food, wine ceremonies, music and dance. The most common feature is that you cannot miss any of them if you travel around the Rhine lands in the early October. That is because all Wine Festivals are usually celebrated after harvesting.
Autumn harvests are thanked by Germans during Thanksgiving celebrations. This holiday is called Erntedankfest in German and is translated as "harvest thanksgiving'. Wine-growing lands enrich this holiday with Wine Festivals, other lands celebrate it with vast variety of national food, drinks, music, dances and folk performances. Like Wine Festivals Erntedankfest has many variants and different features depending on geographical location. The most common feature is a bright mix of decorated fruit, vegetables, grain and national dishes, colorful costumes, national contests in singing, dancing, eating, sports etc. This holiday is worth visiting by tourists who want to learn German culture and history briefly, quickly and fascinatingly.
September and October in Germany is featured by the great music festival called Beethoven Festival. Its amazing sounds are produced by the best German symphonic orchestras and can be listened to along the Rhine for several weeks from September to October.