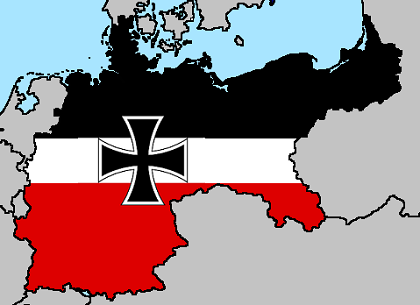 The German Empire–often called the Second Reich to distinguish it from the First Reich, established by Charlemagne in 800–was based on two compromises. The first was between the king of Prussia and the rulers of the other German states, who agreed to accept him as the Kaiser (emperor) of a united Germany, provided they could continue to rule their states largely as they had in the past. The second was the agreement among many segments of German society to accept a unified Germany based on a constitution that combined a powerful authoritarian monarchy with a weak representative body, the Reichstag, elected by universal male suffrage. No one was completely satisfied with the bargain. The Kaiser had to contend with a parliament elected by the people in a secret vote. The people were represented in a parliament having limited control over the Kaiser.
As had been the tradition in Prussia, the Kaiser controlled foreign policy and the army through his handpicked ministers, who formed the government and prepared legislation. The government was headed by a chancellor, also selected by the Kaiser, who served in this post at the Kaiser's pleasure and could be dismissed by him at any time. The Bundesrat (Federal Council) represented Germany's princes. About one-third of its seats were held by Prussians. Conceived as an upper house to the Reichstag, the Bundesrat, like the Reichstag, was required to vote on legislation drawn up by the government before it became law. The Reichstag had no power to draft legislation. In addition, the government's actions were not subject to the Reichstag's approval, and the government was not drawn from the Reichstag, as is ordinarily the case in parliamentary democracies.
The government needed the approval of the Bundesrat and the Reichstag to enact legislative proposals, and the Kaiser and his chancellor had many means of securing this approval. Conservative in nature, the Bundesrat was usually docile and needed little wooing. Compliant in the early years of the empire, the Reichstag, by contrast, became less so with time. The easiest means of controlling the Reichstag was to threaten it with new elections in the hope of getting a legislative body more attuned to the intentions of the government. During elections the government campaigned for the parties it favored, sometimes cynically conjuring up fears of national catastrophe if particular parties won many seats. The government also bargained with parties, granting them what they sought in exchange for votes. A last means of taming the Reichstag was to spread rumors of a possible coup d'etat by the army and the repeal of the constitution and universal suffrage. This technique was used repeatedly in imperial Germany and could even frighten the conservative Bundesrat. However little many of the Reichstag members might like the empire's political order, the prospect of naked despotism pleased them even less.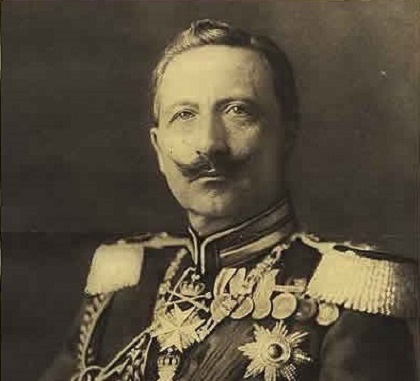 Although the Reichstag did not wield real power, elections to it were hotly contested, and Bismarck and later chancellors and governments were concerned with their outcome. As more-democratic parties came to dominate in the Reichstag, governing became more difficult for the Kaiser and his officials. During the later decades of the reign of Wilhelm II (r. 1888-1918), the empire's governing system experienced such difficulties that some conservatives advocated scrapping it, and democrats argued for a new, truly parliamentary system. A fear of these drastic choices and their possible effects caused Germany to muddle through with the existing system until the disaster of World War I culminated in that system's abolition.




Related articles:
Imperial Germany – the Second Reich
The Economy and Population Growth in Germany
The Tariff Agreement of 1879 in Germany and Its Social Consequences
Bismarck's Foreign Policy
Foreign Policy in the Wilhelmine Era
Germany in World War I