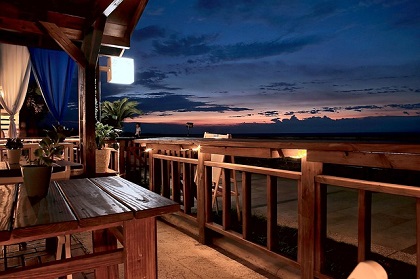 Public places in Germany like restaurants or cafes require certain behavior. Learn how to get the most pleasure out of it.
Difficulty Level: Easy
Time Required: 2 hours
Here's How:
Wish others at your table Guten Appetit before you begin eating.
Wish others Prost! (Cheers!) before you begin drinking.
If you need to call a waiter, say "Herr Ober, bitte!", or "Kellner bitte", or catch his eyes while he is hurrying past and say "Koennen wir bitte bestellen?"
Have both hands (but not the elbows!) on the table during the meal.
Eat all the food you order, eat up.
After the dinner is over, ask for your check.
Say Zahlen, bitte and pay the waiter.
Don't forget to tip your waiter — five or ten percent of the total is OK.
Tips:
Learn some basic words of German to be able to ask for your bill and to thank the waiter.
If you have dinner in group and want to pay separately, you should let the waiter know about it when ordering the meal to avoid the time loss afterwards.
Don't hurry while eating!