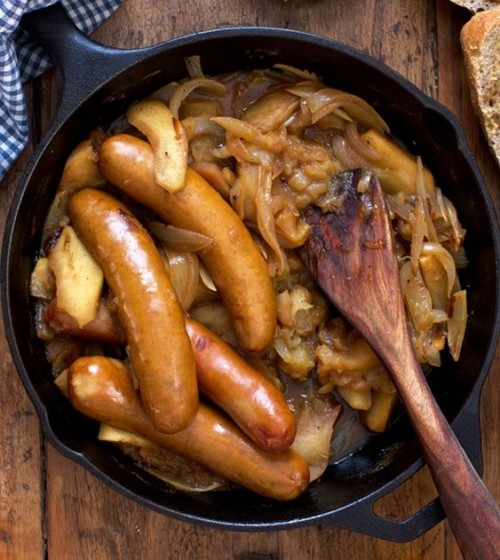 Bring Oktoberfest to the comfort of your own home with this simple beer-braised bratwurst recipe!
Ingredients:
2 tbsp. butter
2 onions, sliced
2 Granny Smith Apples, peeled and sliced
1 (12 oz.) can of your favorite beer. For best flavor, avoid hoppy and/or malty beer.
1 package Beer Bratwurst
salt & pepper, to taste
Preparation:
1. Place skillet over medium-high heat.
2. Add 1 tbsp. of butter.
3. Add onions and apples.
4. Cook for about 10 minutes until lightly browned.
5. Add beer and sausage. Cook until liquid becomes slightly syrupy.
6. Add the other tbsp. of butter. Season with salt and pepper to taste.