Rügen is Germany's largest island by area. It is located off the Pomeranian coast in the Baltic Sea and belongs to the state of Mecklenburg-Western Pomerania.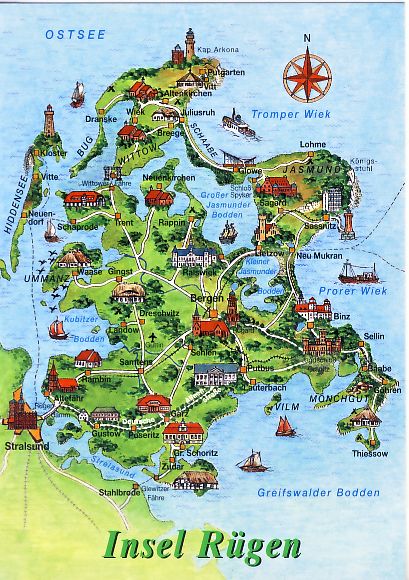 Rügen has a maximum length of 51.4 km (from north to south), a maximum width of 42.8 km in the south and an area of 926 km². The coast is characterized by numerous sandy beaches, lagoons (Bodden) and open bays (Wieke), as well as projecting peninsulas and headlands. In June 2011, UNESCO awarded the status of a World Heritage Site to the Jasmund National Park, famous for its vast stands of beeches and chalk cliffs like King's Chair, the main landmark of Rügen island.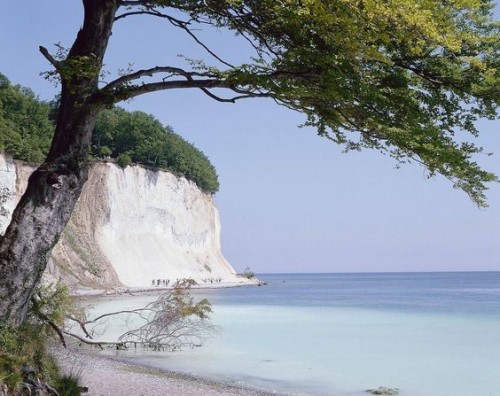 The island of Rügen is part of the district of Vorpommern-Rügen, with its county seat in Stralsund. The towns on Rügen are: Bergen, Sassnitz, Putbus and Garz. In addition, there are the Baltic seaside resorts of Binz, Baabe, Göhren, Sellin and Thiessow.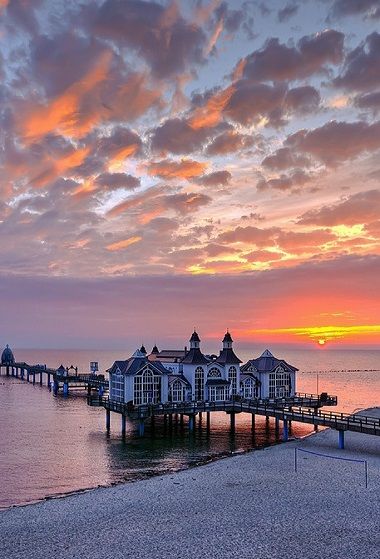 Sunrise at the pier in spa town of Sellin on the Island of Rügen
Rügen is very popular as a tourist destination because of its resort architecture, the diverse landscape and its long, sandy beaches.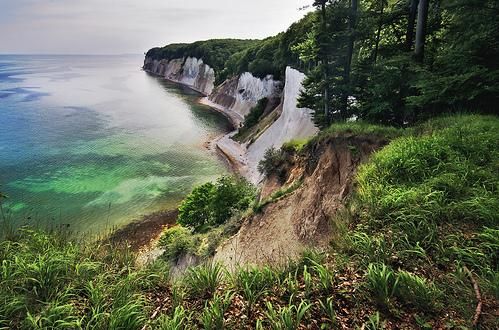 The "gateway" to Rügen island is the Hanseatic city of Stralsund, where it is linked to the mainland by road and railway via the Rügen Bridge and Causeway.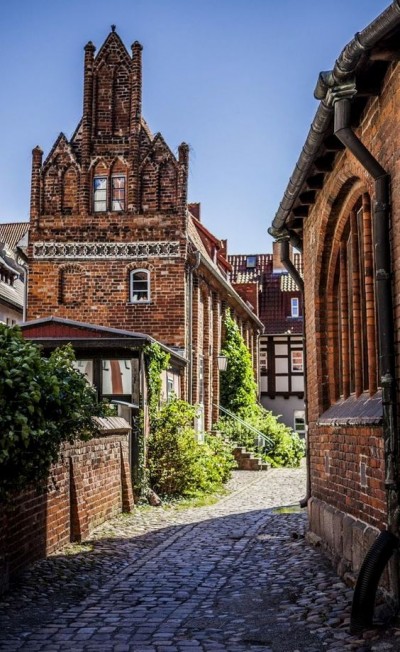 Alley in Stralsund, Mecklenburg-Vorpommern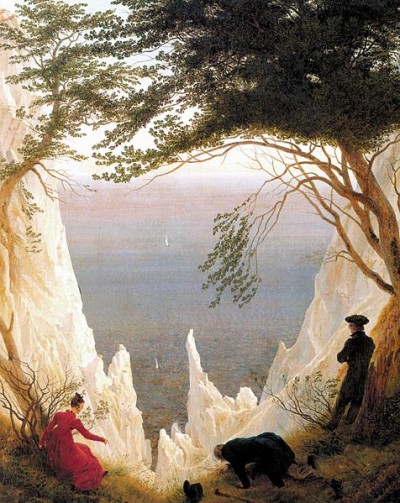 Chalk Cliffs on Rügen, 1818
by Caspar David Friedrich (1774–1840)