Schramberg is a town in the district of Rottweil, in Baden-Württemberg, Germany. It is situated in the eastern Black Forest, 25 km northwest of Rottweil.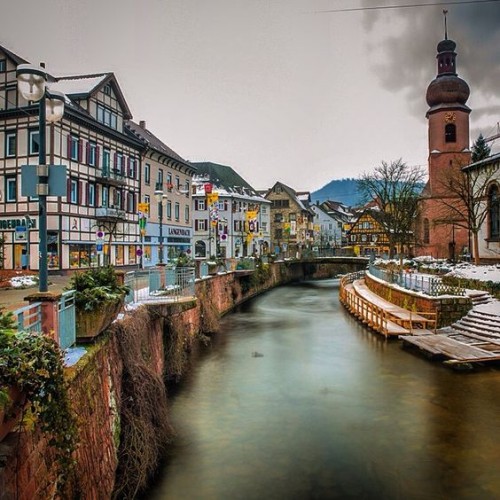 With all of its districts (Talstadt, Sulgen, Waldmössingen, Heiligenbronn, Schönbronn and Tennenbronn (since 2006)), it has about 22,000 inhabitants.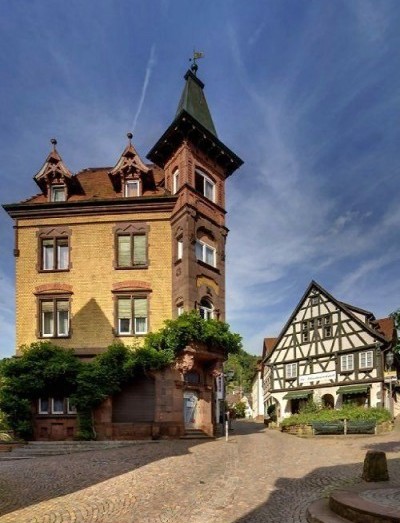 One of the streams flowing through the Schramberg valley is the Schiltach. The "Bach na Fahrt", a traditional raft race held on Carnival Monday, is known far and wide and attracts up to 30,000 spectators each year.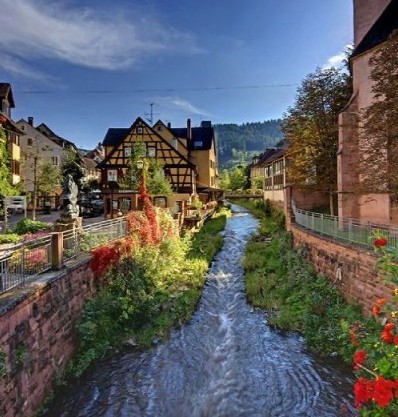 The origins of Schramberg date back to the year 1293, when the locality was first described as "Schrammenberg" ("wounded" or "scarfed hill"). From 1643 Schramberg was the centre of the Herrschaft Schramberg, belonging to Further Austria until 1805. From 1805 Schramberg was part of the Kingdom of Württemberg.
As with many other black forest communities, industrialisation began in Schramberg in the 19th century. The first manufacturers produced stoneware, straw goods and enamel.
In 1861 the Junghans clock factory was founded in Schramberg. At the beginning of the 20th century Junghans became the biggest clock factory worldwide with 3000 employees. Many suppliers, such as spring producers, established their companies in the surroundings of Junghans. Although Junghans is now much smaller, it continues to produce clocks today.