October 29, 1268
Death of Konradin (Konrad der jüngere) in Naples, Italy (born in Wolfstein, Germany). The Swabian, Konradin, who held the title "king of the Romans" was the last of the Hohenstaufen dynasty. His downfall came in a conflict with the Frenchman, Charles of Anjou. After losing in battle and being captured, he was beheaded in the marketplace in Naples.
October 29, 1787
Mozart's opera Don Giovanni has its first performance in Prague.
October 29, 1879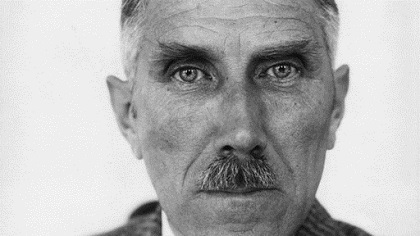 Birth of Franz von Papen in Werl, Germany. Von Papen was a member of the Catholic Center Party in the parliament. Through a series of calculated political moves, von Papen was appointed chancellor in 1932. In an attempt to appease the Nazi Party in parliament, he lifted the ban on the SA. After only a few months he was outmaneuvered and replaced as chancellor by Kurt von Schleicher. Although he had been opposed to Hitler, von Papen made a deal with him on January 4, 1933 calculated to serve his own political interests. Von Papen then urged the president, von Hindenburg, to appoint Hitler chancellor with himself as vice chancellor. Later he became ambassador to Austria, where he helped arrange the annexation of Austria and ambassador to Turkey where his mission was to keep Turkey out of an alliance with Germany's enemies.
October 29, 1897
Birth of Joseph Goebbels in Rheydt, Germany. Goebbels was the propaganda minister of Adolf Hitler. He had gained his doctorate in Germanic philology from the University of Heidelberg in 1922. As propaganda minister he was in charge of the press, radio, theater, film literature, music and the fine arts. Goebbels, his wife and six children were with Hitler in his bunker until the end. On May 1, 1945, they gave poison to the six children and then took their own lives.
October 29, 1914
Turkey declares war on the side of Germany and Austria thus closing the Dardanelles to the opposition and cutting Russia off from Britain and France.
October 29, 1918
A mutiny of German sailors ends the naval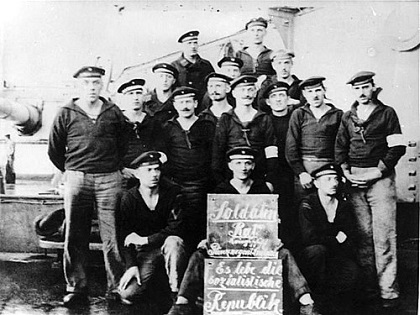 portion of WWI. It was a major revolt by sailors of the German High Seas Fleet. The revolt triggered the German revolution which was to sweep aside the monarchy within a few days. It ultimately led to the end of the First World War and to the establishment of the Weimar Republic.