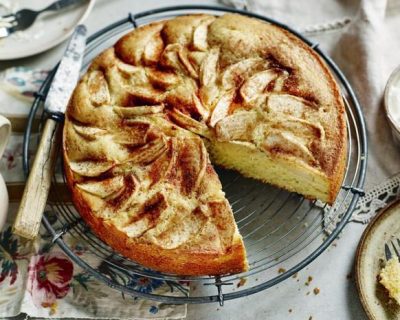 Apfelkuchen, a traditional German apple cake, is a beloved dessert that epitomizes the warmth and homeliness of German baking. Known for its tender apples, spiced flavors, and buttery crust, this cake is a staple in German cuisine and is enjoyed in various forms across the country. This article delves into the history of Apfelkuchen, explores its regional variations, and provides a classic recipe for you to try at home.
History of Apfelkuchen
The history of Apfelkuchen dates back centuries, deeply rooted in German culinary traditions. Apples have been a significant part of German agriculture, and their abundance led to the creation of various apple-based dishes, with Apfelkuchen being a prominent example. Over the years, this simple yet delicious cake has become a symbol of German hospitality and is often served during Kaffee und Kuchen (coffee and cake time) in the afternoon.
Apfelkuchen is more than just a cake; it's a slice of German heritage that brings comfort and joy to those who bake and savor it. Whether you're a seasoned baker or a novice, making Apfelkuchen at home is a delightful way to experience a piece of German culture. So, preheat your oven and get ready to indulge in this timeless German delicacy.
Ingredients:
2 large apples, peeled, cored and sliced into thin wedges
1 cup sugar
1 cup butter
2 eggs
1 tbsp fresh lemon juice
1 1/2 cups all-purpose flour
a pinch of salt
1 tsp baking powder
4 tbsp milk
2 tbsp cinnamon sugar (mix 1 1/2 tbsp sugar with 1/2 tsp ground cinnamon for the topping)
Preparation:
Preheat the oven to 170C. Butter and line a 24 cm round baking pan.
Coat the apple wedges in the lemon juice and set aside.
In a large bowl, beat together the butter and sugar, using an electric hand mixer, until pale and fluffy. Add the eggs and beat until smooth. Sift in the flour, baking powder and salt and mix well. Slowly add the milk, mixing well after each addition, until you have a smooth batter.
Transfer the batter to the baking pan. Arrange the apple slices on the batter in a spiral pattern.
For the topping, mix together sugar and cinnamon. Sprinkle over the batter.
Bake for 40–45 minutes, or until a skewer inserted in the center of the cake comes out clean and the top is golden brown. Leave to cool for 15 minutes in the pan. Run a knife around the edges of the cake and turn it out of the pan onto a wire rack.
Serve warm or at room temperature.