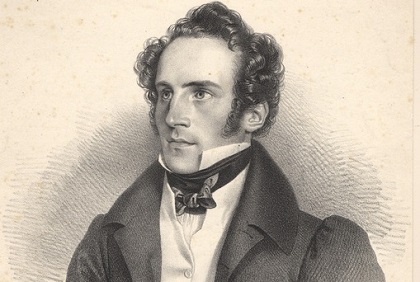 August 3, 1872
Death of Karl August Devrient in Hannover, Germany. Devrient was a heroic actor who achieved fame on the stage of Hannover. Some of his noted roles include Faust, King Lear and Wallenstein.
August 3, 1902
Birth of Martin Noth in Dresden, Germany. A biblical scholar, Noth was an expert in the early history of the Jews. Noth was a professor of theology at the University of Bonn from 1945-1965.
August 3, 1905
Birth of H. E. Franz König. König was a Cardinal in the Roman Catholic Church and Archbischop of Vienna, Austria. He was born on August 3, 1905 in Rabenstein, Austria. He earned his doctoral degree in 1930. He was ordained a priest in 1933. He became a leading expert in the ancient Persian religion. He was named a Cardinal by Pope John XXIII in 1958. He retired in 1985.
August 3, 1914
Germany invades Belgium and declares war on France (WWI). (France had an alliance with Russia, and when Germany declared war on Russia on August 1, France had started to mobilize. Thus in a preemptive move Germany now declared war on France.)
August 3, 1919
Death of Josef Kohler in Offenburg, Germany. Kohler, a judge and, later, a professor of law at the University of Berlin, examined the purpose of law within the framework of the thought of Hegel. His most significant book was Lehrbuch der Rechtsphilosophie (1908). He also wrote a novel and poetry.
August 3, 1941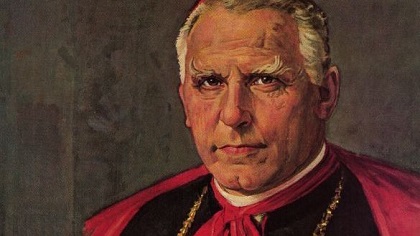 Bishop Clemens von Galen (Münster) denounces the Nazi euthanasia program directed against the mentally infirm. Von Galen was the Bishop of Münster during the period of Nazi domination. From the beginning he publicly criticized the party and on occasion complained directly to Hitler. In the early years he had some successes with his protests. On one occasion he even ignited a public demonstration. Documents found after the war indicate that the party was about to have him done away with, but wanted to wait until their victory in the war. Of course, the Nazi victory was never achieved and at the end of the war, in 1946, von Galen was made a cardinal.
August 3, 1942
Death of Richard Willstätter in Locarno, Switzerland. He was a professor of chemistry at the Universities of Zürich and Munich who won the Nobel Prize for Chemistry in 1915 for his work on the structure of chlorophyll.