December 18, 1844
Birth of Ludwig Josef Brentano in Aschaffenburg, Germany. His book Die Arbeitergilden der Gegenwart became an authoritative source on trade unions. He served as professor of political theory at the Universities of Berlin, Breslau, Strassburg, Vienna, Leipzig and Munich.
December 18, 1863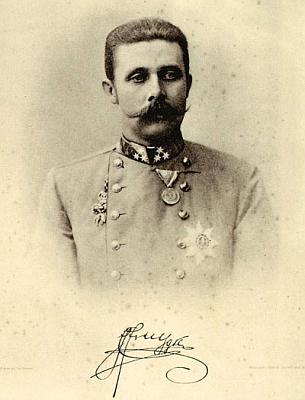 Birth of Franz Ferdinand, Erzherzog von Osterreich-Este in Graz, Austria. Franz Ferdinand was the next in succession to the position of Emperor of the Austro-Hungarian empire. He and his wife, Sophie, were on a visit in Sarajevo when the Serb nationalist, Gavrilo Princip, assassinated him on June 28, 1914. This event touched off the First World War.

December 18, 1879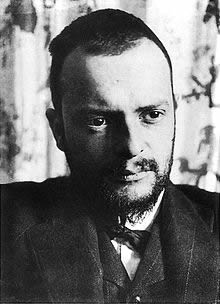 Birth of the painter, Paul Klee (1879-1940), a German-Swiss artist, in Munchenbuchsee, Switzerland. He studied art in Munich. In 1906 he married the pianist Lili Stumpf and they made a home in Munich. He became a member of the influential expressionist artists group "Der Blaue Reiter". He developed a style combining the primitive, surrealism and cubism. "Art does not reproduce the visible, it makes visible," he wrote. He taught at the Bauhaus after World War I. In 1931 he began to teach at the academy in Dusseldorf. When the Nazis gained power, he was dismissed from his position and his work termed "degenerate". He returned to Switzerland in 1933.
December 18, 1889
Death of Wilhelm von Giesebrecht in Munich, Germany. Giesebrecht was a professor of history at the universities of Konigsberg and Munich. A student of Leopold von Ranke, he wrote the first general history of Germany in the Middle Ages using modern critical historical methods.
December 18, 1913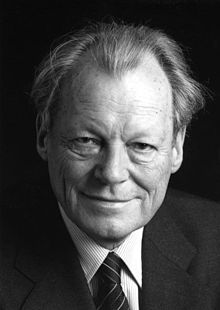 Birth of Willy Brandt (Herbert Ernst Karl Frahm) in Lubeck, Germany. He had just started university studies when, in 1933, the Nazis came to power. As a Social Democrat, he was under pressure and fled Germany. It was at that time that he took the name Willy Brandt. He spent the duration of World War II in Norway and Sweden. He returned to Germany at the end of the war and was elected to parliament in 1949. In 1957 he became the mayor of West Berlin (1957-66). While he was mayor the Berlin Wall was built. He became the foreign minister and vice-chancellor in the "Grand Coalition" in 1966. In 1969 he became the chancellor. As chancellor he pursued the "Ostpolitik" and laid the groundwork for the eventual reunification of the two Germanys. He resigned as chancellor in 1974 when he learned that a close aid, Gunther Guillaume had been functioning as a spy for East Germany. He won the Nobel Prize for Peace in 1971.
December 18, 1926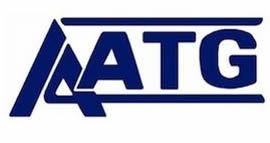 A group of German teachers in New York City founds the professional association, the American Association of Teachers of German.
December 18, 1933
Death of Hans Vaihinger in Halle, Germany. He was a philosopher influenced by Kant and Schopenhauer. His most renowned book is Die Philosophie des Als Ob.
December 18, 1979
The Vatican's Congregation for the Faith removes the authority of University of Tubingen theologian Hans Kung to teach theology as a Catholic theologian. The action followed upon Kung's continuing denial of papal infallibility.
Back to Today in German History Calendar