December 19, 1894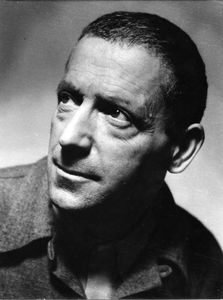 Birth of Paul Dessau (1894-1979) in Hamburg, Germany. Dessau was a composer and conductor. He gained his greatest fame through his collaborations with the writer Bertolt Brecht. He wrote the music for Mutter Courage und ihre Kinder (1946), and Die Verurteilung des Lukullus (1949).
December 19, 1963
Birth of Tilman Valentin "Til" Schweiger in Freiburg, Germany. Til Schweiger is a German actor, director, and producer. He is one of Germany's most successful filmmakers. Since 1968, when the FFA started counting, no other German actor has drawn more people to the cinemas – 51 million, to be precise. He runs his own production company, Barefoot Films, in Berlin.
His latest big screen appearance was as Hugo Stiglitz in Quentin Tarantino's Inglourious Basterds. Schweiger appeared in the US productions The Courier with Mickey Rourke and This Means War (2012), with Chris Pine and Reese Witherspoon.
Back to Today in German History Calendar