February 18, 1803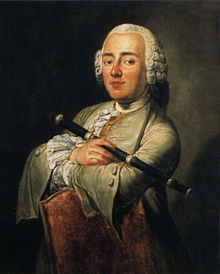 Death of Johann Ludwig Gleim (1719-1803) in Halberstadt, Germany. Gleim was a German poet.He wrote a large number of imitations of Anacreon, Horace and the minnesingers, a didactic poem entitled Halladat oder das rote Buch (1774), and collections of fables and romances. Of higher merit are his Preussische Kriegslieder von einem Grenadier (1758).
February 18, 1807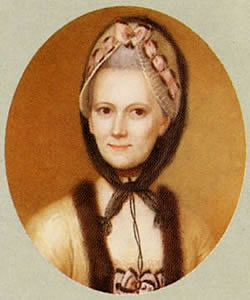 Death of Sophie von La Roche (1730-1807) (born Gutermann) in Offenbach, Germany. La Roche's novel Geschichte des Fräuleins von Sternheim (1771) was the first German novel written by a woman. La Roche was the cousin of Christoph Martin Wieland and the grandmother of Bettina von Arnim and Clemens Brentano.
February 18, 1827
Birth of Heinrich Karl Brugsch in Berlin, Germany. Brugsch was a noted Egyptologist who was one of the pioneers in demotic, an Egyptian script. He was director of the School of Egyptology in Cairo and a professor at the University of Göttingen.
February 18, 1838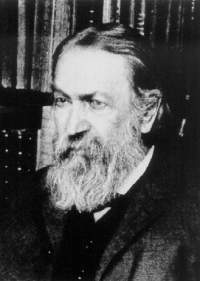 Birth of Ernst Mach (1838-1916) in Brno, now Czech Republic. He is the developer of the "Mach number" – the ratio of the speed of an object as related to the speed of sound, and "Mach's principle" redefining the concept of inertia. His work led to and was cited by Einstein as leading to his theory of relativity. Mach died on the day after his birthday in 1916 in Haar, Germany.
February 18, 1850
Birth of George Henschel in Breslau, Germany (now in Poland). The musician, George Henschel studied in Leipzig and Berlin. He immigrated to England in 1877 where he became a leading orchestra conductor. He was the first conductor of the Boston Symphony Orchestra (1881-1884).
February 18, 1957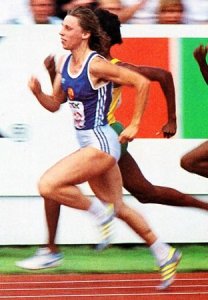 Birth of Marita Koch in Wismar, Germany, a former German sprint track and field athlete. Competing for East German teams, Koch set 16 individual and team world records in outdoor sprints and 14 world records in indoor competition. She retired in 1987.
Back to Today in German History Calendar