February 19, 1199
A bull of Pope Innocent III assigns the uniform of the white tunic with a black cross to the Teutonic Knights. The uniform was worn by them during the crusades, in their later Crusades against pagans in Eastern Europe, through their governance of Prussia and continues to be their emblem in present time.
February 19, 1552
Birth of Melchior Klesl in Vienna, Austria. A Protestant in early life, Klesl converted to Roman Catholicism through the influence of the Jesuits. He became a priest and rose in the church to the office of Bishop of Vienna and finally cardinal. He was close to the Holy Roman Emperor and for a time was in essential control of the Empire. He worked for religious tolerance which offended many of the Catholic princes. He was arrested and imprisoned in 1618. It was not until 1627 that he was able to be released and return as a bishop.

February 19, 1804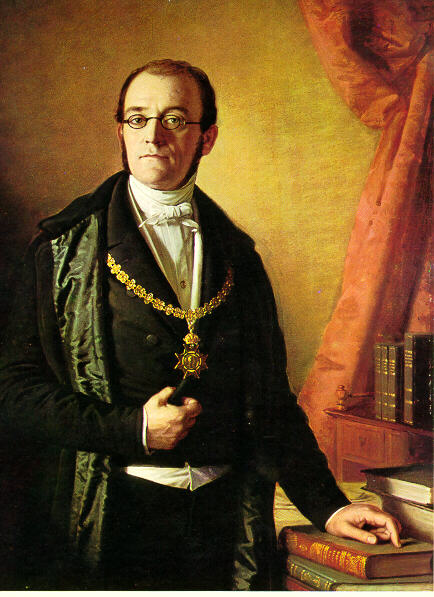 Birth of Karl Freiherr von Rokitansky (1804-1878) in Königgrätz, Austria. Rokitansky was a pathologist. Rokitansky's systematic analysis of disease, which he based on 100,000 autopsies, set the science of pathology on a firm footing and established the New Vienna Medical School as a world leader. He discovered Rokitansky's disease (liver), differentiated between lobular pneumonia and lobar pneumonia, set the micropathology of pulmonary emphysema, and was the first to describe spondylolisthesis. His outstanding work is Handbuch der pathologischen Anatomie.
February 19, 1821
Birth of August Schleicher in Meiningen, Germany. Schleicher was a professor of linguistics at the University of Jena who did extensive work in the scientific theory of language. In his Compendium der vergleichenden Grammatik der indogermanischen Sprachen (1862) he attempted to reconstruct the Indo-European language. In his theories he combined Hegelian and Darwinian principles.
February 19, 1837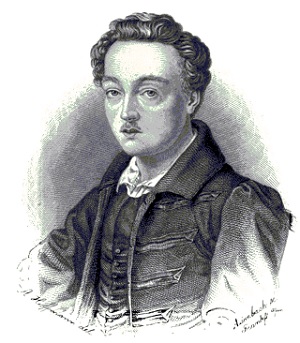 Georg Büchner dies in Zürich, Switzerland (born in Goddelau, Germany.) In his short life (born in 1813) and relatively small number of works, Büchner achieved a central position in the history of German literature. His radical political pamphlet, Der hessische Landbote (1934), produced while still a student, necessitated his flight from Germany. His drama, Dantons Tod (1835), and his comedy, Leonce und Lena (1836) are filled with a unique social criticism. His fragment, Woyzeck (1836), likewise rich in social criticism, became the text of the opera by Alban Berg, Wozzeck (1925) and a film by Werner Herzog (1978).
February 19, 1856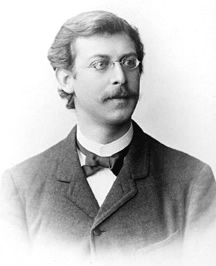 Birth of Rudolf Stammler (1856-1938) in Alsfeld, Germany. Stammler was a legal philosopher who taught at the universities of Marburg, Giessen, Halle and Berlin. One of his great contributions was to establish the idea that the law goes beyond simply regulation and, in fact, demands the fulfillment of justice. His most significant work is Die Lehre von dem richtigen Rechte (1902).
February 19, 1877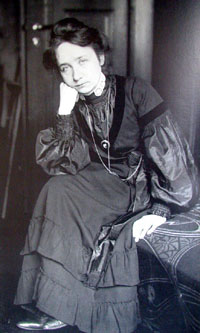 Birth of Gabriele Münter (1877-1962) in Berlin, Germany. She was a painter connected with the artist group "Der Blaue Reiter". She studied with and became a close friend of Wassily Kandinsky.
February 19, 1902
Death of Albert Bierstadt in Düsseldorf, Germany. Bierstadt immigrated to the U.S.A. and became a very popular painter with grandiose scenes of the American West. He was a part of the "Hudson River school".
February 19, 1912
Leopold Graf von Berchtold assumes the position of foreign minister of Austria-Hungary. It would be Berchtold who would present an ultimatum to Serbia which would lead directly to the beginning of World War I.
Back to Today in German History Calendar