January 2, 1729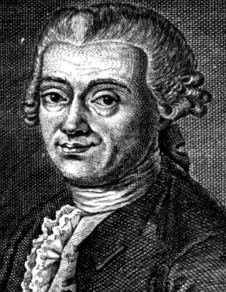 Birth of Johann Daniel Titius (1729-1796) in Konitz, Germany (now in Poland). Titius was an early astronomer who was educated at the University of Leipzig and became a professor at the University of Wittenberg (1756). His calculations expressing the distance between the planets and the sun were confirmed by J. E. Bode in 1772 and became know as the "Titius-Bode law".
January 2, 1783
Death of Johann Bodmer near Zürich, Switzerland. Bodmer was an historian and literary critic who made substantial contribution to the development of an original German literature in Switzerland.

January 2, 1822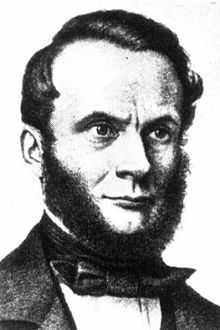 Birth of Rudolf Clausius (1822-1888) in Köslin, Germany. Clausius was a professor of physics in Berlin, Zürich and Würzburg. He formulated the second law of thermodynamics and made major contributions to the theory of electrolysis.
January 2, 1843
First production of Richard Wagner's Der Fliegende Hollander in Dresden.
January 2, 1861
Death of Friedrich Wilhelm IV in Sanssoci Palace, Potsdam, Germany. He was the King of Prussia during the Revolution of 1848. His conservative politics were one of the factors leading to the revolution. In union with Austria, he saw the Habsburg domination as a natural law of history. In 1849 he was offered the imperial crown by the national assembly in Frankfurt. He refused it, for he felt that only the aristocracy (not an assembly) had the right to offer it.
January 2, 1861
Wilhelm I becomes the Prussian King. In 1871 he would become the first emperor of the new German Empire.
January 2, 1870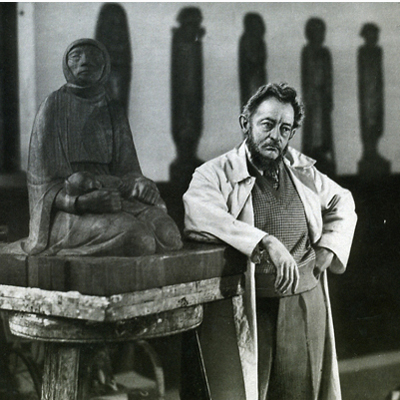 Ernst Barlach (1870-1938) is born in Wedel, Germany. Barlach was a noted Expressionist sculptor and dramatist. Noted works by Barlach include Der Tote Tag (1912), Der Findling (1922) and Die Sündflut (1924).
January 2, 1912
Death of Felix Dahn in Hamburg, Germany. Dahn was a professor of law at the universities of Munich, Würzburg and Berlin. In addition to his work in law he wrote histories and historical novels. Among his histories are Die Könige der Germanen (11 volums), Die Urgeschichte der germanischen und romanischen Völker and Deutsche Geschichte von der Urzeit bis 843. His most popular novel was Ein Kampf um Rom.
January 2, 1942
The 28 nations now at war with the Axis powers pledged that there would be no separate peace made.
January 2, 1950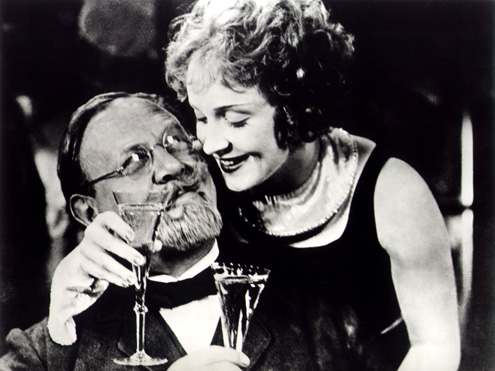 Emil Jannings and Marlene Dietrich in Der Blaue Engel
Death of Emil Jannings (1884-1950) (birth name: Theodor Friedrich Emil Janez) in Rorschach, Switzerland. Jannings was a globally known movie actor. His most noted film was doubtlessly Der blaue Engel, in 1930.
Back to Today in German History Calendar