January 27, 1701
Birth of Johann Nikolaus von Hontheim (pseudonym: Justinus Febronius) in Trier, Germany. Hontheim, a Roman Catholic priest, was a historian and theologian. He was a professor at the University of Trier and in 1748 became an auxiliary bishop of Trier. In 1763 under the pseudonym, Justinus Febronius, he published a book, De Statu Ecclesiae et Legitima Potestate Romani Pontificis (Concerning the state of the Church and the Legitimate Power of the Roman Pope) in which he proposed the limitation of the power of the Pope in the Church. His intention was to draw Protestants back to the Church through the limitation of one of the factors which kept the division in Christianity. His book was condemned and placed on the Index of Forbidden Books.
January 27, 1756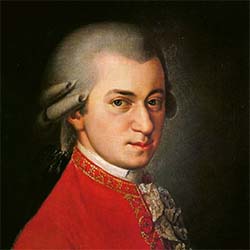 Birth of Wolfgang Amadeus Mozart (1756-1791) in Salzburg, Austria. He was a prolific and influential composer of the Classical era. Mozart showed prodigious ability from his earliest childhood. In his youth Mozart toured and gave spectacular concerts in the major music centers of Europe. After early work at the court of Salzburg he achieved his apex of composition in Vienna. Mozart composed 14 masses, 2 oratorios, 15 operas, 56 symphonies, 71 pieces for piano, 88 pieces of chamber music, 54 concertos and over 250 ensembles as well as 131 vocal pieces. The circumstances of his early death at the age of 35 have been much mythologized. He was survived by his wife Constanze and two sons.

January 27, 1775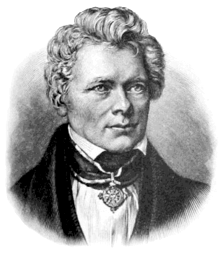 Birth of Friedrich Schelling (1775-1854) in Leonberg, Germany. Schelling was a philosopher. In his formative years he was highly impressed with the ideas of Kant, Fichte and Spinoza. In 1798 he was appointed to a professorship at the University of Jena. Not long after his marriage to one of the leading intellectual women of the age, Caroline Schlegel, he accepted a professorship at the University of Würzburg. It was at about this time that his relationship with Friedrich Hegel, which had been close, began to deteriorate and grow into antagonism. In 1841 he was appointed to a professorship at the University of Berlin. While in Berlin, he had contact with and began to influence the thinking of Friedrich Engels, Soren Kierkegaard and Jakob Burckhardt. Among Schelling's important books are Über die Möglichkeit einer Form der Philosophie (1795), System des transzendentalen Idealismus (1800), and Philosophische Untersuchungen über das Wesen der menschlichen Freiheit (1809).
January 27, 1808
Birth of David Friedrich Strauss in Ludwigsburg, Germany. Strauss was a highly controversial Protestant theologian, influenced in his thinking by the philosophy of Friedrich Hegel. His first major work Das Leben Jesu kritisch bearbeitet (1836) sought to prove the gospels to be simply "historical myth". His last publication, Der alte und der neue Glaube (1872) was no less controversial, as he sought to replace Christianity with a form of Darwinism.
January 27, 1814
Death of the philosopher Johann Gottlieb Fichte in Berlin.
January 27, 1859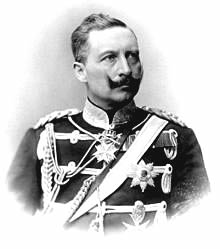 Birth of Wilhelm II in Potsdam, Germany. Wilhelm was the King of Prussia and the Emperor of Germany from 1888 to the end of World War I. He was the grandson of Queen Victoria of England. In 1890 he removed 75-year-old Otto von Bismarck from the office of chancellor. Among many factors which led to declining relations with Great Britain was the buildup of the German navy under his secretary of the navy, Alfred von Tirpitz. Wilhelm's ultimate undoing was precipitated by World War I. He supported Austria-Hungary in the initial conflicts which led to the war. In 1918, the war lost, he was forced to abdicate and seek asylum in the Netherlands.
January 27, 1864
Death of Leo von Klenze in Munich, Germany. The architect, Klenze, worked primarily in Munich for Maximilian I and Ludwig I. He built the Glyptothek and the Propylaeon in Munich.
January 27, 1883
Birth of Gottfied Feder in Würzburg, Germany. Feder was the developer and leader of National Socialist economic ideology in the early days of the party. Hitler referred to his book Der deutsche Staat auf nationaler und sozialer Grundlage (1923) as "the catechism of the movement". Feder was the chairman of the Nazi Party's economic council and the state secretary of the German Ministry of Economics in the early years of the rule of the Nazi Party. By 1936, however, he ceased to play any significant role.
January 27, 1888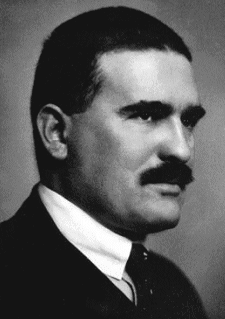 Birth of Victor Goldschmidt (1888-1947) in Zürich, Switzerland. Goldschmidt is considered the founder of modern geochemistry. Goldschmidt became a professor at the University of Göttingen in 1929, but after the rise of the Nazi Party fled to Norway. When Norway was occupied he was arrested and confined to a concentration camp. He escaped and fled to Great Britain. After the war he returned to spend the remainder of his life in Oslo.
January 27, 1970
Death of Erich Heckel in Döbeln, Germany. Heckel was an artist who was one of the founders of the Expressionist artists' group, Die Brücke.
January 27, 2016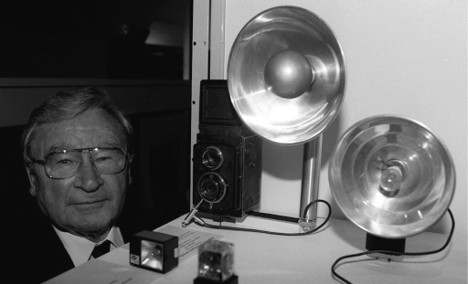 Artur Fischer, a German inventor, dies in Waldachtal, Germany. He registered his first patent in 1949 for a Photo Flash Light, with synchronised trigger. From 1957 he concentrated more on fixing elements. He invented flash light photography as he saw an issue with the previously used magnesium flash. Stories say that he wanted to have pictures taken and the photographer refused as the magnesium could have burned the wooden roof.
Fischer's most famous invention is the grey "S Plug" (Split-)Wallplug made from plastic materials (Polyamide) and is available in various shapes and sizes since 1958. He held over 1100 patents and overtook Thomas Alva Edison, who held 1093 patents. Fischer also held 5867 trade rights and invented fischertechnik.
Further inventions are (bone-)plugs for fixing bone fractures and – his latest idea – biodegradable and edible children's toys from potato starch/corn starch.
Back to Today in German History Calendar