July 14, 1093
Death of St. Ulrich von Zell (1029 – 1083). St. Ulrich was born in Regensburg, Germany in 1029. He was educated in St. Emmeran. In entered the Abbey of Cluny (France) in 1061 and was ordained a priest. He then went out on a mission to spread the Cluny reforms. He founded the first Cluny priory in Bern, Switzerland. He then became the Prior of the Cluny Priory in Freiburg, Germany. Later he moved his operations to Zell in the Black Forest (southwestern Germany). Miracles were attributed to him during his lifetime in Freiburg and Zell. He died in the Black Forest on July 14, 1093. His designation as a saint predates the practice of canonization by a Pope. His feast day is July 14.
July 14, 1804
Birth of Ludwig August, Ritter von Benedek in Sopron (now in Hungary). As Austrian field marshal he was defeated in the Battle of Königgraetz by Prussian forces. Thereafter Prussia became dominant in central Europe.
July 14, 1862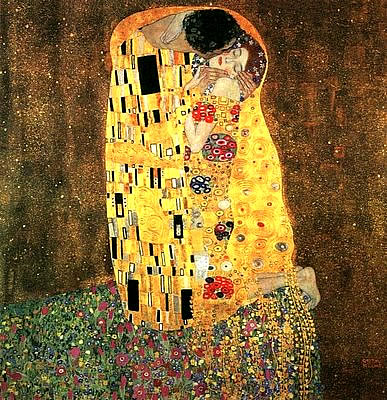 Birth of the Austrian painter, Gustav Klimt, in Vienna, Austria. Klimt founded the school of painting, the Vienna Sezession.
July 14, 1887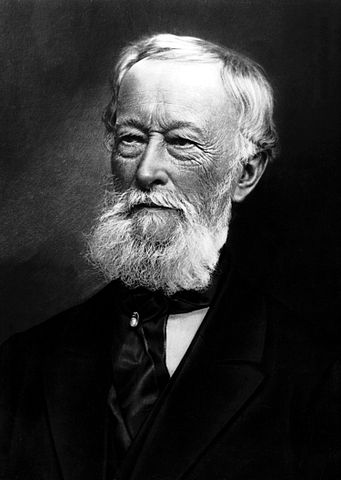 Alfred Krupp, the "Cannon King", died on July 14, 1887 in Essen, Germany. Krupp had inherited a steel company from his father at age 14 (1826). He soon had the steel making company making a variety of steel products and grew the company quickly. At the World Exhibition in London in 1851 he showed the largest steel ingot which had ever been cast, 4,300 pounds. It was the growth of rail transportation which allowed the company to grow most rapidly as Krupp developed a world market for train wheels. The second great growth came as he decided to manufacture cannons and to market them worldwide. Krupp cannons were first used in Europe in the Franco-Prussian war. By the time of his death he had armed 46 nations with Krupp cannons.
July 14, 1909
Kaiser Wilhelm II removes Bernhard Fürst von Bülow from his post as imperial chancellor.
July 14, 1953
Death of Richard von Mises in Boston, MA (born in Lemberg, Austria-Hungary (now in Ukraine)). Mises, a mathematician, made extensive contributions to aerodynamics. He made major advances in the understanding of air flow and advanced airfoil design. He constructed a plane for the Austrian army in 1915 and served as a pilot in World War I. After the war he was a professor of mathematics at the University of Berlin. He fled Germany in 1933 when Hitler came to power. In 1939 he took a position at Harvard University. In addition to his work with aerodynamics he also worked in statistics and probability.
July 14, 1955
Founding of the Warsaw Pact (the eastern European military alliance during the "Cold War").
July 14, 1959
Death of Grock (stage name of Charles Wettach) in Imperia, Italy (born in Reconvilier, Switzerland). Grock was a circus clown and later a stage comedian of great popularity. His autobiography, Die Memoiren des Königs der Clowns, was published in 1956.