June 11, 1842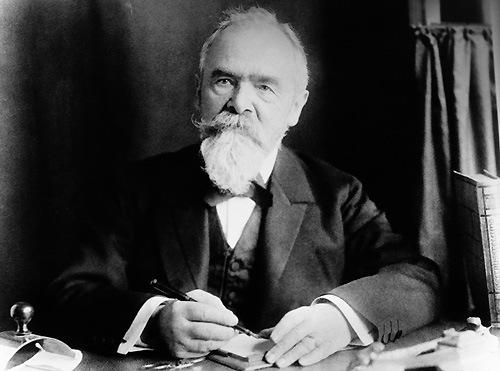 Birth of Carl von Linde in Berndorf, Germany. He was a German engineer who developed refrigeration and gas separation technologies. Linde's first refrigeration system used Dimethyl ether as the refrigerant and was built by Maschinenfabrik Augsburg (now MAN AG) for the Spaten Brewery in 1873. He quickly moved on to develop more reliable ammonia-based cycles. These were early examples of vapor-compression refrigeration machines, and ammonia is still in wide use as a refrigerant in industrial applications.
June 11, 1859
Death of Klemens Fürst von Metternich Vienna, Austria (born in Koblenz, Germany). Metternich fled Germany to Austria in the face of French invasions. Through marriage and connections he rose rapidly in government circles in Vienna. In 1801 he was the Austrian minister in Dresden, and in 1806 the minister to France. In 1808 he was appointed Austrian minister of foreign affairs. In that position he took virtual control of Austrian international relations. In 1812 he formed an alliance with napoleon against Russia. By 1813 he switched sides and fought against Napoleon. He hosted the Congress of Vienna in 1814-15 attempting to sort out the organization of Europe which had been put in chaos by Napoleon. He resigned his office in 1848 at the demand of the revolutionaries.

June 11, 1864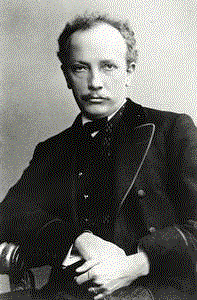 Birth of Richard Strauss (1864-1949) in Munich, Germany. He was a leading German composer of the late Romantic and early modern eras. He is known for his operas, which include Der Rosenkavalier and Salome; his lieder, especially his Four Last Songs; and his tone poems and other orchestral works, such as Death and Transfiguration, Till Eulenspiegel's Merry Pranks, Also sprach Zarathustra, An Alpine Symphony, and Metamorphosen. Strauss was also a prominent conductor throughout Germany and Austria.
Strauss, along with Gustav Mahler, represents the late flowering of German Romanticism after Richard Wagner, in which pioneering subtleties of orchestration are combined with an advanced harmonic style.
June 11, 1874
St. Bonifatius (Winfried) (ca. 672-754) is canonized by Pope Pius IX
Winfried (church name, Bonifatius or Boniface) was probably born in England (though some think Ireland). He became a Benedictine monk and at age 30 was ordained a priest. He felt a calling to convert the heathens on the European continent. His first mission was to the Friesians in 716. That first effort lasted only a few months and he returned to England. In 718 he traveled to Rome to seek the pope's approval as a missionary to Germany. On May 15, 719 he received Pope Gregory II's approval to undertake the mission. For a time he worked, once again, among the Friesians with St. Willibrord. He then traveled to Trier, where a monastery had been established. From that base he continued eastwards to Thuringia and Hessia where he converted many. On November 30, 722 the pope made him a bishop. In his missionary work in Hessia he is said to have cut down an oak tree thought to be sacred to the pagan god Thor and to have built a church using the wood, thus demonstrating the superiority of the Christian God over Thor. Boniface founded the bishoprics of Passau, Regensburg, Freising, Würzburg and Erfurt. On May 1, 748 Pope Zachary appointed Bonifatius Archbishop of Mainz and Primate of Germany. Boniface was murdered by pagans in 754 while on a missionary trip, thus becoming a martyr of the Church. His remains were taken to the Monastery at Fulda which had been founded in 744 under his authority. Bonifatius had been revered as a saint for centuries before the formal canonization by Pope Pius IX on June 11, 1874. During his lifetime Boniface had had close ties to Charles Martell, Carloman and Pippin the Short. His work among the eastern tribes established a structure for the Christian empire which Karl der Große (Charlemagne) would develop in the area now known as Germany.
June 11, 1906
Death of Heinrich Hart in Tecklenburg, Germany. He and his brother Julius were key figures among Berlin literary leaders introducing Naturalism into German literature. They edited Kritische Waffengänge, Berliner Monatshefte, Kritisches Jahrbuch and Die Freie Bühne.
June 11, 1996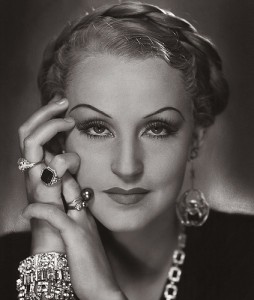 Death of Brigitte Helm (stage name of Gisele Eve Schittenhelm). Helm was the actress who was the star of Fritz Lang's classic film Metropolis. She played both the role of Maria and the crazed robot who pursued her.
Back to Today in German History Calendar