June 12, 1755
Immanuel Kant is granted the doctoral degree at the University of Königsberg. On the occasion Kant delivered an address, "On Easy and Thorough Instruction in Philosophy".
June 12, 1817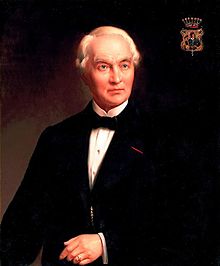 Birth of Lothar von Faber (1817-1896) in Stein, Germany. He and his brother Eberhard built a family pencil business into a global manufacturing company. His brother Ebehart Faber came to America and founded the Faber American pencil company here. Next time you pick up a pencil, look at the brand. It may well be a Faber. The Faber pencil company is still active and the largest in America. It is still owned by the Faber family, although the German company was sold many years ago.
June 12, 1829
Birth of the writer, Johanna Spyri. in Hirzel, Switzerland. She is known most widely for her story, Heidi.
June 12, 1867
The Austro-Hungarian Empire is formed. It lasted until the end of World War I.
June 12, 1883
Birth of Robert H. Lowie in Vienna, Austria. Immigrated to the United States and did extensive study of American Plains Indians.
June 12, 1890
Birth of Egon Schiele in Tuln, Austria. He was an expressionist painter and printmaker.
June 12, 1899
Birth of Fritz Albert Lipmann in Königsberg, Prussia (now Russia). He immigrated to the United States after an academic career in Germany. In 1953 he won the Nobel Prize for Physiology or Medicine for the discovery of coenzyme A.
June 12, 1919
Death of Hermann Lietz in Haubinda, Germany. Lietz was an educational reformer. Impressed with the Abbotsholme model in England, he established similar schools in Germany which combined individual instruction with physical education.
June 12, 1929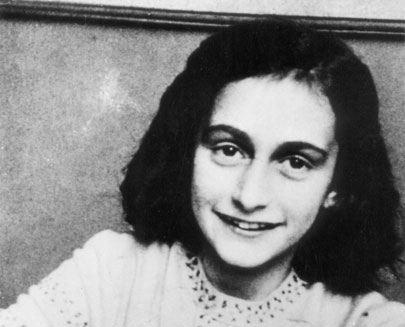 Birth of Anne Frank (1929-1945) in Frankfurt am Main, Germany. A Jewish girl who hid with her family in Amsterdam during the Nazi period and kept a diary of her life there. She died in a concentration camp in March, 1945. The diary she kept during the period of hiding was later published in 50 languages, "The Diary of Anne Frank". Her diary has been the basis for several plays and films.
June 12, 1930
The German boxer Max Schmeling becomes World champion by defeating Jack Sharkey. He remained champion for 2 years until he was defeated by Sharkey on June 21, 1932.
June 12, 1936
Death of Karl Kraus in Vienna, Austria (born in Gitschin, Bohemia (now in the Czech Republic)). Kraus was a dramatist and poet. He settled in Vienna as a young man. He founded the literary/political journal Die Fackel in 1899. In that journal he criticized Austrian society with masterful satire. He is noted especially for Sprüche und Wiedersprüche (1909), Nachts (1919), Sittlichkeit und Kriminalität (1908) and Literatur und Lüge (1929)
June 12, 1942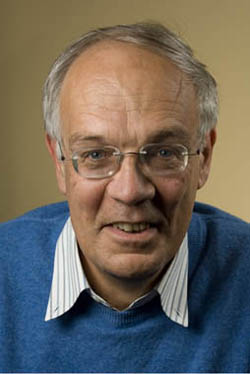 Birth of Bert Sakmann in Stuttgart, Germany.Bert Sakmann is a German cell physiologist. He shared the Nobel Prize in Physiology or Medicine with Erwin Neher in 1991 for their work on "the function of single ion channels in cells," and invention of the patch clamp.
June 12, 1952
Death of Michael von Faulhaber in Munich, Germany. Faulhaber, the Roman Catholic Cardinal of Munich and Freising, was one of those who resisted Hitler and the Nazis. His opposition to the Nazis started already at the time of Hitler's attempted take over of Munich in 1923. When Hitler came to power and through the War Faulhaber visibly opposed the Nazis. There were two attempts at assassination, but he survived. His sermons were critical of the Nazis and opposed their antisemitism, executions and medical experiments. After the war Faulhaber worked with the American occupation forces.
June 12, 1973
Helmut Kohl is elected for the first time to the post of Head of Party of the CDU.
June 12, 1982
Death of Karl von Frisch in Munich, Germany. Von Frisch won the Nobel Prize for Physiology or Medicine in 1973 for his work on the communication among bees. He was a professor at the Universities of Graz and Munich. In addition to his work with bee communication von Frisch made significant contributions to animal sensory capacities in several areas.
June 12, 1987
American president, Ronald Reagan, visits Berlin. In a speech he says, "Mister Gorbatschov, tear down this wall!"
Back to Today in German History Calendar