June 29, 1721
Birth of Johann Kalb in Hüttendorf, Germany. Experienced as an officer in a German regiment of the French infantry, he secured a commission in the American Continental Army and immigrated in 1777.
June 29, 1779
Death of Anton Raphael Mengs in Rome (born in Aussig, Bohemia (now in the Czech Republic)). Mengs was a painter who studied in Dresden. In 1745 he became painter to the Saxon court in Dresden. He was a close friend of the critic Johann Joachim Winckelmann, a man with whom he shared great enthusiasm for classical antiquity. He became the leading artist of Neoclassicism and worked not only in Germany but also extensively in Rome and Spain.
June 29, 1831
Death of Karl Reichsfreiherr vom und zum Stein in his country home in Westphalia, Germany. Stein was chief Prussian minister from 1807-1808 and personal counselor to the tsar of Russia, Alexander I from 1812-1815. Drawing on the experience of the English self government, Stein developed a philosophy of the desirability of an "organic relationship" between the state and its people. The population, he felt, should have participation in and a sense of responsibility for the state. Stein put his ideas on civil liberty and organization into practice while chief minister in Prussia.
June 29, 1875
Death of Ferdinand I in Prague, Austria-Hungary. Ferdinand was the Austrian emperor from 1835-1848. Although retarded, Ferdinand was elevated to the throne to assure the line of succession. During his reign, thus, the empire was run by Klemens, Prinz von Metternich. Ferdinand abdicated in the face of the revolutions of 1848.
June 29, 1880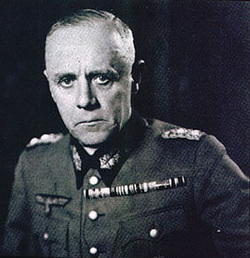 Birth of Ludwig Beck (1880-1944) in Biebrich, Germany. Beck was Chief of the General Staff and opposed Hitler's plan to occupy the Rhineland in 1936. He was a central figure in the plot against Hitler in 1944. When the plot failed, Beck was arrested and he offered to commit suicide with a pistol.
June 29, 1919
Death of Karl Brugmann in Leipzig, Germany. Brugmann, a Neogrammarian, was a professor of comparative linguistics at the University of Leipzig. His Grundriss der vergleichenden Grammatik der indogermanischen Sprachen (1893, enlarged edition, 1916) remains the authoritarian grammar of Indo-European.
June 29, 1940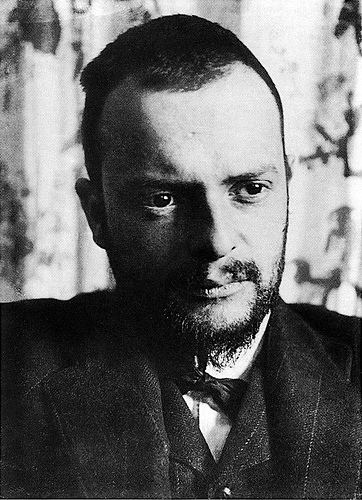 Death of Paul Klee, who was considered both a German and Swiss painter. Klee was born on December 18, 1879 in Münchenbuchsee, Switzerland. He studied art in Munich. In 1906 he married the pianist Lili Stumpf and they made a home in Munich. He became a member of the influential expressionist artists group "Der Blaue Reiter". He developed a style combining the primitive, surrealism and cubism. "Art does not reproduce the visible, it makes visible," he wrote. He and his colleague, the Russian painter Wassily Kandinsky, both taught at the Bauhaus school of art, design and architecture after World War I. In 1931 he began to teach at the academy in Düesseldorf. When the Nazis gained power, he was dismissed from his position and his work termed "degenerate". He returned to Switzerland in 1933.
June 29, 1955
Death of Max Pechstein in Berlin, Germany. Pechstein was a painter who was a member of the Expressionist group, Die Brücke. After 1910 he was a member of the Berlin group, Neue Sezession. The Nazis denounced his work as "decadent".
Back to Today in German History Calendar