March 17, 180
The Roman emperor Marcus Aurelius dies while on a military campaign at the Danube. He died at his camp in Vienna (Vindobona).
March 17, 1591
Death of Jost Amman in Nürnberg, Germany. Amman was a leading painter and print maker of his age.
March 17, 1799
Birth of Heinrich Leo in Rudolstadt, Germany. Leo was a conservative professor of history at the universities of Berlin and Halle. His most noted work is the six volume, Lehrbuch der Universalgeschichte (1844). Leo died on April 24, 1878 in Halle, Germany.
March 17, 1811
Birth of Karl Gutzkow in Berlin, Germany. Gutzkow was a novelist and a dramatist of the "Junges Deutschland" movement. His social satire in Wally die Zweiflerin (1835) earned him a stay of 3 months in prison. Other works by Gutzkow include Uriel Acosta (1847), and Der Zauberer vom Rom (1861)
March 17, 1834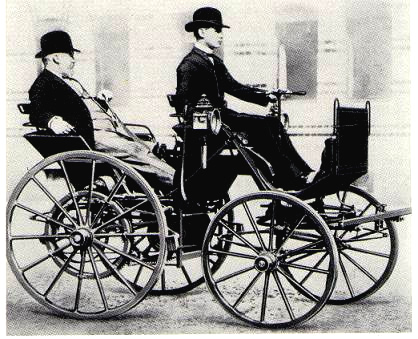 Birth of Gottlieb Daimler (1834-1900) in Schorndorf, Germany. Daimler was a mechanical engineer who started his career working in the company of the inventor of the four-stroke internal-combustion engine, Nikolaus Otto. He and an associate, Wilhelm Maybach founded their own company in 1882 to build their own engines. In 1885 they invented a carburetor for their engines and in 1889 they built one of the worlds first automobiles (the other was built by Karl Benz in the same year.) They founded the Daimler-Motoren-Gesellschaft in 1890 to build and market their automobile. An early model was named the Mercedes. Later Daimler merged with Benz to found the Daimler-Benz Company, now known widely as the Mercedes-Benz Company.
March 17, 1839
Birth of Joseph Rheinberger in Vaduz, Liechtenstein. Rheinberger studied music in Feldkirch and Munich. In 1867 he became a professor of music at the Munich Conservatory. His students included Engelbert Humperdinck and Wilhelm Furtwängler. Rheinberger composed 20 organ sonatas, four operas and church and chamber music.
March 17, 1846
Death of Friedrich Wilhelm Bessel in Königsberg, Germany (now Russia). An astronomer, Bessel measured the position of 50,000 stars and developed the first system of measuring the distance of stars.
March 17, 1853
Death of Christian Doppler in Venice. Doppler was a physicist at the University of Vienna. His article, Über das farbige Licht der Dopelsterne (1842) contain the first recognition of what came to be known as the "Doppler effect", the variation in pitch of moving sound and in the color of moving light sources.
March 17, 1881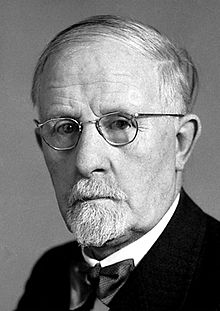 Birth of Walter Rudolf Hess (1881-1973) in Frauenfeld, Switzerland. The physiologist, Hess was given the Nobel Prize for Physiology or Medicine in 1949 for his work on the anatomy of the brain. A professor at the University of Zürich, he discovered that the control of autonomous functions of the body is located in the medulla oblongata and the diencephalon.
March 17, 1906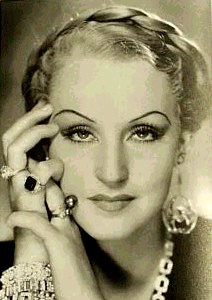 Birth of Brigitte Helm (1906-1996) (stage name of Gisele Eve Schittenhelm). Helm was the actress who was the star of Fritz Lang's classic film Metropolis. She played both the role of Maria and the crazed robot who pursued her.
March 17, 1917
Death of Franz Brentano in Zürich, Switzerland. Brentano was the philosopher who developed the philosophy of intention. A Roman Catholic priest, Brentano was a professor of philosophy at the University of Würzburg. The doctrine of papal infallibility, however, seems to have been the factor impelling him to resign both offices. Later as an instructor at the University of Vienna, his students included Sigmund Freud, Carl Stumpf and Edmund Husserl.
March 17, 1926
Birth of Siegfried Lenz in Lyck, Germany.
March 17, 1929
General Motors buys the Opel motor company.
March 17, 1999
The Krupp and Thyssen Companies (steel) complete their merger.
March 17, 2002
The author, Luise Rinser, dies at age 90. Her works inculde Die rote Katze, Die gläserne Ringe, Gefängnistagebuch, Jan Lobel aus Warschau and Saturn auf der Sonne.
Back to Today in German History Calendar