March 3, 1033
Death of St. Kunigunde von Luxembourg (ca. 980–1033)
St. Kunigunde was the daughter of Count Siegfried of Luxembourg. In 999 she married emperor Heinrich II of the Holy Roman Empire (a.k.a. the German Empire). They were married in Paderborn, Germany. She was crowned as empress by Pope Benedict VIII in Rome. In 1017 she founded the monastery in Kaufungen. After the death of her husband she herself entered this monastery and led the remainder of her life as a nun. She ultimately became the superior of the monastery. She devoted her life to prayer and simplicity in life. On her deathbed there was the sense that she should be dressed in her empress clothing, but she refused, wanting to die in the attire of a simple nun. She is entombed in the cathedral in Bamberg. She was canonized by Pope Innocence III in 1200.
March 3, 1709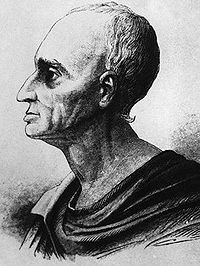 Birth of the chemist, Andreas Sigismund Marggraf (1709-1782) in Berlin, Germany. Marggraf was the director of the chemical laboratory of the German Academy of Sciences in Berlin from 1704-1760. He was able to simplify the method of extracting phosphorus from urine. He discovered that there is a sugar in beets which is identical to that in sugar cane. His discovery of beet sugar was not used in production of sugar until Ferdinand Runge, a chemist at the university of Breslau devised a method of extracting sugar. The first beet sugar refinery started in 1802.
March 3, 1716
Death of Bl. Liberatus (Johannes Laurentius Weiß) (1675-1716). Johannes Laurentius Weiß was born in Konnersreuth, Germany (near Bayreuth). He entered the Franciscan order at age 18, taking the name Liberatus. He was ordained in 1698. He became a missionary to Ethiopia. He worked there until 1716 to bring the Ethiopian church back into accord with the Roman Church. In 1716 he was put to death by stoning in reaction against his efforts. He was beatified by Pope John Paul II in 1988.
March 3, 1872
Birth of Carl Siemens in Charlottenburg, Germany.
March 3, 1878
Birth of Leopold Jessner in Königsberg, Germany (now in Poland). Jessner was a theater director, most noted for his production of Expressionist plays. He became a director of the Berlin State Theater. In 1933 he fled Nazi Germany and immigrated to the United States. He worked in Hollywood until his death.
March 3, 1898
Birth of Emil Artin in Vienna, Austria. Artin, a mathematician, made his most significant contribution to mathematics in the area of class field theory with his general law of reciprocity. He also solved the Hilbert problem of definite functions, worked with hypercomplex numbers and developed a theory of braids. He taught at the universities of Göttingen and Hamburg, and then immigrated in 1937 to the United States where he taught at Notre Dame, Indiana University and Princeton University. In 1958 he returned to Europe to teach at the University of Hamburg.
March 3, 1933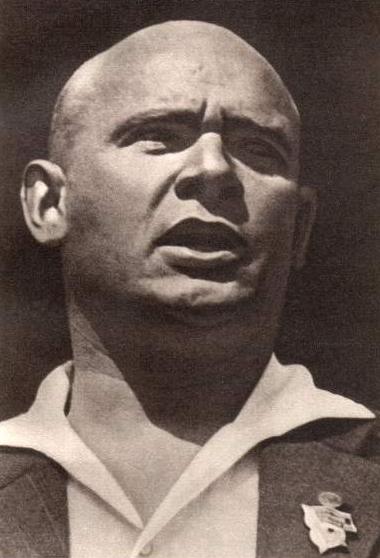 Arrest of Ernst Thälmann. Thälmann was born in Hamburg, Germany on April 16, 1886. He joined the communist party in 1920. He ran for president of the Weimar Republic in 1925 and 1932 against Paul von Hindenburg. When Hitler came to power in 1933 he began attacks on the Communist Party at once. Thälmann was arrested on March 3, 1933 and was executed in the camp at Buchenwald in August of 1944.
Back to Today in German History Calendar