May 22, 337
Death of Constantine the Great, the emperor of the Roman Empire. He had started his political career as one of the four Roman Emperors at the time of the division of power. He ruled the Western Empire from the city of Trier (now in Germany). He later waged battle against the other emperors and emerged finally as the sole emperor. It was Constantine who first tolerated Christianity and later made it an official religion of the Empire. His basilica still stands in Trier as do several other structures from the time of his rule there. The present day cathedral of Trier was the home of Constantine's mother, St. Helena.
May 22, 1813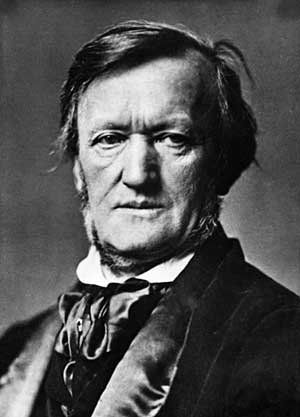 Birth of Richard Wagner (1813-1883) in Leipzig, Germany. Richard Wagner was a composer known primarily for his operas. Among the noted operas by Wagner are Der fliegende Holländer, Tannhäuser, Lohengrin, Tristan und Isolde , Die Meistersinger, Parsifal, and of course Der Ring des Nibelungen consisting of 4 operas, Das Rheingold, Die Walküre, Siegfried and Die Götterdämmerung.

May 22, 1828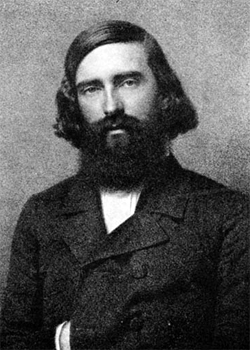 Birth of Albrecht von Gräfe (1828-1870) in Berlin, Germany. Gräfe was an eye surgeon, the founder of modern ophthalmology. He worked at the University of Berlin. He introduced iridectomy in 1857 for the relief of glaucoma and in 1867 developed a surgery for the removal of cataracts and in 1864 developed "Gräfe's sign" of exophthalmic goiter.
May 22, 1880
Death of Heinrich Freiherr von Gagern in Darmstadt, Germany. Gagern was a patriotic advocate of German unification. He was influential in founding the Allgemeine Deutsche Burschenschaft, a student group seeking German unification. In 1848 he was elected president of the national assembly in Frankfurt.
May 22, 1891
Birth of Johannes Robert Becher in Munich, Germany. Becker joined the Communist Party in 1918. He was a poet and a political activist. He was elected to the Reichstag in 1933 but forced into exile. He fled to Moscow where he edited a German-language newspaper during the war. He returned to Germany in 1945. In 1954 he became the East German minister of culture.
May 22, 1885
Elisabeth Nietzsche marries Bernhard Förster.
May 22, 1939
Death of Ernst Toller in New York (born in Samotschin, Germany). Toller was an expressionist, marxist, pacifist writer in the 20's. He spent effort and time in protests and on revolutionary committees as well as in prison for his activities. His most noted lasting work is Masse-Mensch (1920). With the rise of the Nazis he immigrated to the United States, where he attempted to find a career as a Hollywood scriptwriter. He committed suicide in 1939.
May 22, 1946
Execution of Karl Frank in Prague, Czechoslovakia. Frank was a Sudeten Nazi who rose to the leadership of the Sudeten German Party and worked for the return of the Sudetenland to Germany. After Hitler invaded, he was appointed administrator of the area. He was tried for war crimes after World War II and executed in 1946.
May 22, 1976
The 9th party conference of the SED in East Germany comes to an end. At this conference Erich Honecker was given the title of General Secretary (Generalsekretär).
Back to Today in German History Calendar