May 31, 1740
Death of Frederich Wilhelm I in Potsdam, Germany. Friedrich Wilhelm was the second king of Prussia. His policies developed Prussia into an efficient and powerful state. He married the daughter of Georg of Hannover (later to become George I, king of England).
May 31, 1773
Birth of the romantic writer Ludwig Tieck in Berlin.

May 31, 1809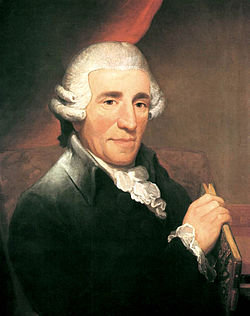 Death of Franz Joseph Haydn (1732-1809) in Vienna. Haydn was the first of the great Viennese Classicists. He was one of the musicians who established the forms of the string quartet and the symphony. His first appointment was as musical director for the Bohemian count Ferdinand Maximilian von Morzin. In that position he wrote his first symphony. In 1761 he was appointed at the castle of Prince Pal Antal Esterhazy in Eisenstadt, Austria. In 1766 he became the musical director at the Esterhazy court. It was in that capacity that he befriended Wolfgang Amadeus Mozart. In 1791 Haydn accepted a commission and moved to London. In 1792 he moved on to Germany. In Bonn he met a young Ludwig van Beethoven and arranged for Beethoven to move to Vienna to study with Haydn. Later in 1792 he returned to Vienna.
May 31, 1817
Birth of the poet Georg Herwegh in Stuttgart, Germany.
May 31, 1852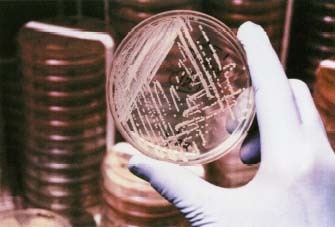 Birth of Julius Richard Petri (1852-1921) in Barmen, Germany. Julius Richard Petri was a German bacteriologist who is generally credited with inventing the Petri dish while working as assistant to Robert Koch. On the advice of Angelina Hesse, the New York-born wife of another assistant, Walther Hesse, the Koch laboratory began to culture bacteria on agar plates. Petri then invented the standard culture dish, or Petri plate, and further developed the technique of agar culture to purify or clone bacterial colonies derived from single cells. This advance made it possible to rigorously identify the bacteria responsible for diseases.
May 31, 1892
Birth of Gregor Strasser, an early Nazi who worked closely with Hitler. After an ideological break with Hitler, Strasser was murdered by Hitler's orders in 1934.
May 31, 1916
The battle of Jutland is fought between the German and British navies in WWI.
May 31, 1945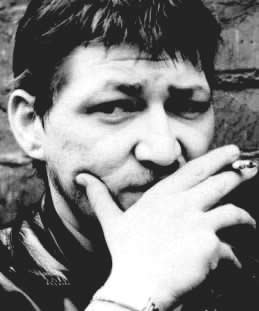 Birth of Rainer Werner Fassbinder (1945-1982) in Bad Wörishofen, Germany. He was a German film director, screenwriter, and actor. He is one of the most important figures in the New German Cinema.
Fassbinder maintained a frenetic pace in film-making. In a professional career that lasted fewer than fifteen years, he completed 40 feature length films; two television film series; three short films; four video productions; twenty-four stage plays and four radio plays; and 36 acting roles in his own and others' films. He also worked as an actor (film and theater), author, cameraman, composer, designer, editor, producer and theater manager.
Underlying Fassbinder's work was a desire to provoke and disturb. His phenomenal creative energy when working, co-existed with a wild, self-destructive libertinism that earned him a reputation as the enfant terrible of the New German Cinema, as well as being its central figure.
Fassbinder died at the age of 37 from heart failure resulting from a lethal interaction between sleeping pills and cocaine. His death is often considered to mark the end of the New German Cinema.
Back to Today in German History Calendar