November 15, 1136
Death of St. Leopold III (ca. 1073 – 1136) Leopold was of the noble family of the Babenberger. He was born in Melk, Austria. He was the duke of Austria from 1095 until his death. He founded three monasteries. In the investiture controversies he took the side of the popes. He was canonized in 1485 by Pope Innocent VIII. His feast day is December 29.
November 15, 1280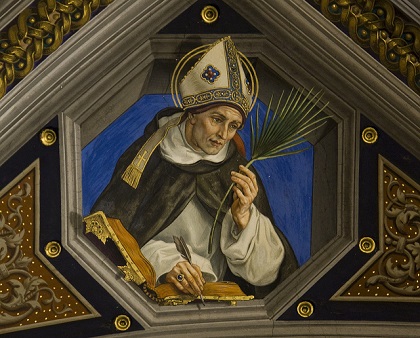 Death of Albertus Magnus (Albert von Bollstädt) in Cologne. Albert was the teacher of St. Thomas Aquinas during the time Thomas studied in Cologne. Albert was born in the Swabian area of Germany in about 1200. He had his doctorate from the University of Paris and taught there also for three years. He had established a great reputation for his commentaries on Aristotle. His pupil, St. Thomas, extended that work as he developed his own scholarly career. Pope Pius XI declared Albert a saint and a doctor of the church on December 16, 1931. November 15 is recognized as St. Albert's day in both the Catholic and the Lutheran traditions.
November 15, 1315
The Habsburgs, attempting to gain control of the Reuss Valley and the St. Gotthard Pass in Switzerland, are ambushed and defeated by Swiss peasant foot soldiers.
November 15, 1630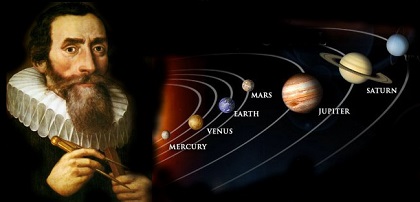 Death of Johannes Kepler in Regensburg, Germany. He was a German mathematician, astronomer and astrologer. A key figure in the 17th century scientific revolution, he is best known for his eponymous laws of planetary motion, codified by later astronomers, based on his works Astronomia nova, Harmonices Mundi, and Epitome of Copernican Astronomy. These works also provided one of the foundations for Isaac Newton's theory of universal gravitation. He studied at the University of Tübingen. While a student he became convinced that Copernicus had been correct in his astronomical system. Early on he rejected the idea that the stars and planets can influence human lives. He developed the idea that the planets moved in elliptical orbits around the sun. In 1620, during the witch hunting craze, Kepler's mother was accused of witchcraft. Fortunately he was able to use his influence and position to save her from torture and death.
November 15, 1672
Death of Franciscus Sylvius in Leiden, Netherlands (born in Hanau, Germany). Sylvius was a physician who concluded that the basis of life and disease is chemical and that chemical compounds can be used to treat disease. In 1658 he began a teaching career at the University of Leiden. It was there that he constructed the world's first university chemistry laboratory.
November 15, 1738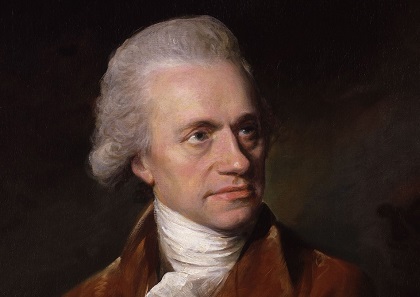 Birth of Wilhelm Friedrich Herschel in Hannover, Germany. Herschel was a musician with the Hanoverian Guards in his youth. During the French occupation of Hannover in 1757 he escaped to England where he became an organist at the spa at Bath. His natural curiosity led him to a variety of intellectual pursuits, among which was observation of the heavens. With little funding, he was forced to grind his own lenses and build the telescopes he needed to pursue his interests. His observations led him to discover the planet Uranus. This drew so much attention that he was given a pension and appointed astronomer to George III. Between 1783 and 1802 he catalogued 2,500 nebulae and star clusters and 848 double stars. He published 70 papers. He founded sidereal astronomy and developed a theory of stellar evolution. He was knighted in 1816 as Sir William Herschel.
November 15, 1787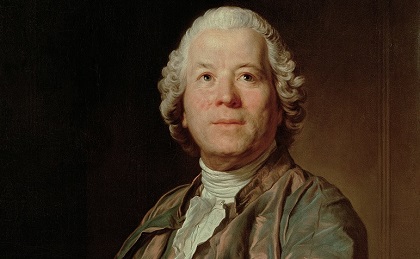 Death of Christoph Gluck in Vienna, Austria. Gluck was the first German to write significant operas. His operas include, Orfeo ed Eurydice, Alceste, and Iphigenie en Tauride.
November 15, 1831
Death of Wilhelm Raabe in Braunschweig, Germany. Among his literary works are Die Chronik der Sperlingsgasse, Der Hungerpastor, and Stopfkuchen.
November 15, 1862
Birth of Gerhardt Hauptmann in Bad Salzbrunn, Germany. The dramatist, poet, novelist Gerhardt Hauptmann won the Nobel Prize for Literature in 1912. During his writing career he moved from his beginnings in Naturalism to a kind of mystic, neo-romanticism. Among his works are Vor Sonnenaufgang, Die Weber, Das Friedensfest, Hanneles Himmelfahrt and Der Biberpelz.
November 15, 1882
Birth of Felix Frankfurter in Vienna, Austria. Frankfurter immigrated to the United States with his family at age 12. He studied law at Harvard Law School. He was active in the founding of the American Civil Liberties Union in 1920. He was appointed to the Supreme Court by President Franklin Roosevelt in 1939. He retired in 1962. President Kennedy awarded him the Medal of Freedom in 1963.
November 15, 1907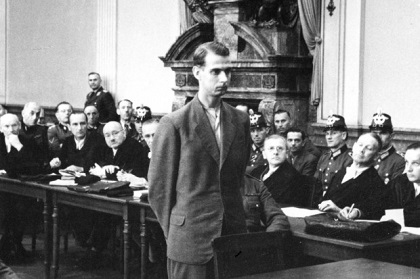 Claus Schenk Graf von Stauffenberg is born in Jettingen, Germany. Von Stauffenberg was a leader in the plot to assassinate Adolf Hitler. On July 20, 1944 he carried a bomb into a meeting with Hitler at Rastenburg. Hitler was in the room when the bomb exploded, but was only injured. Von Stauffenberg and several other conspirators were arrested that same day and executed that night.
November 15, 1936
Birth of Wolf Biermann in Hamburg, Germany. He is a German singer-songwriter and former East German dissident.
November 15, 1994
Helmut Kohl is re-elected German Chancellor by the Bundestag with a vote of 338-333.