October 24, 1273
Rudolf I is crowned in Aachen as the German King.
October 24, 1648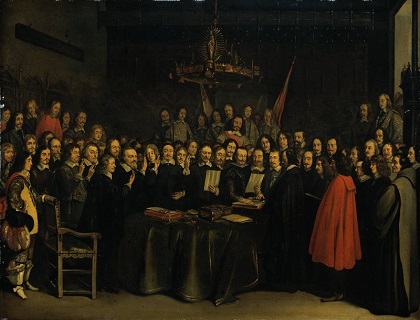 The final Treaty of Westphalia is signed, ending the Thirty Years War (1618-1648). The Peace of Westphalia was a series of peace treaties signed between May and October 1648 in Osnabrück and Münster. These treaties ended the Thirty Years' War (1618–1648) in the Holy Roman Empire, and the Eighty Years' War (1568–1648) between Spain and the Dutch Republic, with Spain formally recognizing the independence of the Dutch Republic. The treaties did not restore the peace throughout Europe, however; France and Spain remained at war for the next eleven years. But the peace of Westphalia at least created a basis for national self-determination.
October 24, 1695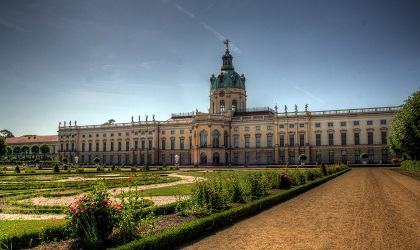 On this date Friedrich Wilhelm III ordered the construction of a palace for his wife Sophie Charlotte. The palace came to be known as Charlottenburg Palace and stands still today in Berlin.
October 24, 1795
Poland is divided between Austria, Prussia and Russia.
October 24, 1796
Birth of August Graf von Platen in Ansbach, Germany. He was a dramatist noted for the classical purity of his style. Among his works are Die verhängnisvolle Gabel, Der romantische Oedipus and Die Liga von Cambrai.
October 24, 1799
Death of Karl Ditters von Dittersdorf in Neuhof, Bohemia (born in Vienna, Austria). Dittersdorf composed instrumental music and light operas. He became a friend of Christoph Gluck and traveled to Italy with him in 1761. From 1779 on he was a close friend of Joseph Haydn and from 1783 on with Wolfgang Mozart. Among his works are Doktor und Apotheker (1786), Hieronymus Knicker (1789) and Das rote Käppchen (1790).
October 24, 1804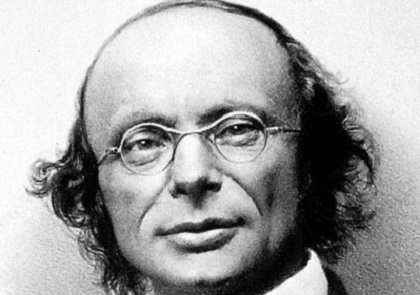 Birth of Wilhelm Eduard Weber in Wittenberg, Germany. Weber was a physicist who did significant work in developing discrete units of magnetism and electricity. In 1833 he invented an electromagnetic telegraph. He was a professor of physics at the University of Göttingen.
October 24, 1844
Birth of Karl Lueger in Vienna, Austria. Lueger was the mayor of Vienna (CSU) from 1897 until his death in 1910. He transformed the city by fighting corruption, incorporating suburbs, organizing city functions and developing parks.
October 24, 1849
Death of Otto von Gerlach in Berlin, Germany. Gerlach was the pastor of the new St. Elisabeth Church in a working class district in Berlin where he introduced pastoral social work. He later became a professor of theology at the University of Berlin.
October 24, 1886
Death of Friedrich Graf von Beust in Vienna, Germany. As the foreign minister of the Austrian Empire from 1867-1871 it was he who negotiated the agreements leading to the creation of the dual monarchy and the Austro-Hungarian Empire.
October 24, 1914
Lord Mountbatten is forced to resign as Admiral of the British fleet. Louis Alexander, Prince of Mountbatten had been born to the name Battenberg in Graz, Austria. Mountbatten became the British admiral of the fleet and worked with Churchill to mobilize the British fleet prior to World War I. He was born in Austria, the son of Fürst Alexander of Hessia. He had been naturalized as a British subject in 1868. He was a leader of several significant British naval campaigns from 1882 through the time of World War I. Despite his service he was forced to resign as First Sea Lord on October 29, 1914 due to his German origins. In 1917 he renounced all of his German titles, took on the new name, Mountbatten and was given the title Marquess of Milford Haven. He was married to Princess Victoria of Hesse-Darmstadt. Their grandson is Prince Philip, Duke of Edinburgh who would marry Queen Elizabeth II.
October 24, 1938
Death of Ernst Barlach in Güstrow, Germany. Barlach was a noted Expressionist sculptor and dramatist. Noted works by Barlach include Der Tote Tag (1912), Der Findling (1922) and Die Sündflut (1924).
October 24, 1984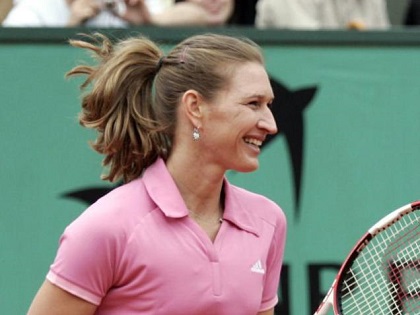 German tennis star, Steffi Graf, plays her first professional tennis match.