October 28, 1017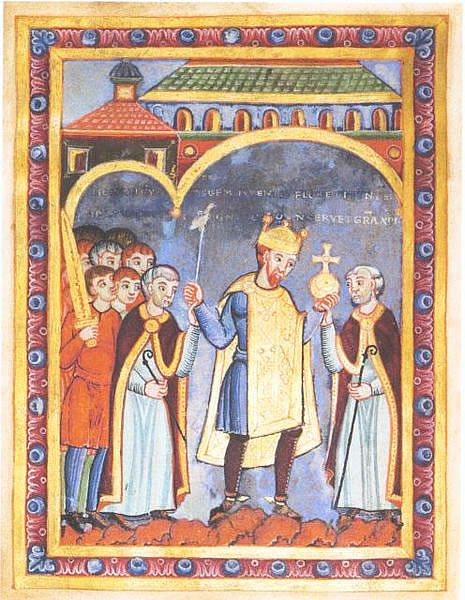 Birth of the Holy Roman Emperor, Heinrich III, called the Black or the Pious, who was a member of the Salian Dynasty of Holy Roman Emperors. He was the eldest son of Conrad II of Germany and Gisela of Swabia. His father made him duke of Bavaria (as Heinrich VI) in 1026, after the death of Duke Heinrich V.
On Easter Day 1028, after his father was crowned Holy Roman Emperor, Henry was elected and crowned King of Germany in the cathedral of Aachen by Pilgrim, Archbishop of Cologne.
After the death of Herman IV, Duke of Swabia in 1038, his father gave him that duchy (as Henry I), as well as the kingdom of Burgundy, which Conrad had inherited in 1033. Upon the death of his father on 4 June 1039, he became sole ruler of the kingdom and was crowned emperor by Pope Clement II in Rome.
October 28, 1200
Birth of St. Ludwig IV von Thüringen (1200-1227). Ludwig IV has never been formally canonized but has been regarded locally as a saint since shortly after his death. He led a pious life and was a good duke in Thuringia. He is remembered primarily due to the holiness of his wife, the very popular St. Elisabeth von Thüringen. (She was canonized by Pope Gregory IX in 1235.) Ludwig died during his participation in the 5th Crusade as a member of the Teutonic Knights (Deutscher Orden).
October 28, 1754
Death of Friedrich von Hagedorn in Hamburg, Germany. Hagedorn was an Anacreontic poet. His collections of poems include Versuch in poetischen Fabeln und Erzählungen (1738) and Oden und Lieder (3 vols. 1742-1752).
October 28, 1787
Death of Johann Karl August Musäus in Weimar, Germany. Musäus was a writer known for his satire and his fairy tales. His Volksmärchen der Deutschen (5 vols. 1782-86) was a vehicle for his satirical bent.
October 28, 1860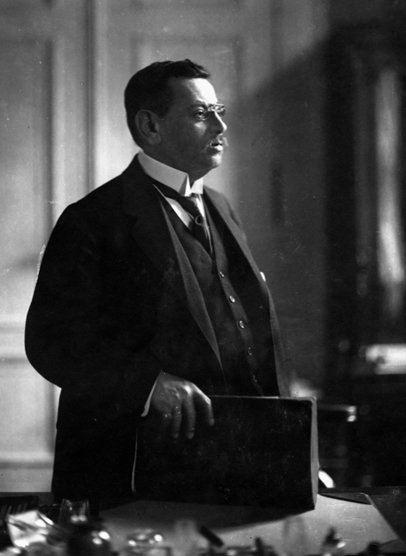 Birth of Hugo Preuß in Berlin, Germany. Preuß, a political theorist, was the primary author of the constitution of the Weimar Republic (Germany between WWI and WWII).
October 28, 1865
Death of Karl Ferdinand Buol-Schauenstein in Vienna, Austria (born in Regensburg, Germany). Buol Schauenstein became the foreign minister of the Austrian Empire from 1852-1859. He succeeded Felix Schwarzenber in that position. Buol-Schauenstein regarded the "Holy Alliance" with Prussia and Russia as unnatural. His policies broke down that alliance as he sought to replace it with understandings with France and England.
October 28, 1867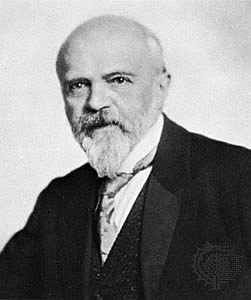 Birth of Hans Adolf Driesch in Bad Kreuznach, Germany. A philosopher and embryologist, Driesch was a leading voice against the view that life can be explained through purely physical or chemical processes. He was a professor at the universities of Heidelberg, Cologne and Leipzig. He was strongly influenced philosophically by Immanuel Kant.
October 28, 1899
Death of Ottmar Mergenthaler in Baltimore, OH (born in Hachtel, Germany). Mergenthaler immigrated to the United States in 1872. In 1886 he invented the linotype machine, the first device that could easily and quickly set complete lines of type for use in printing presses. This machine revolutionized the art of printing.
October 28, 1929
Death of Bernhard Fürst von Bülow in Rome, Italy (born in Altona, Germany). Von Bülow was the chancellor of the German Empire from October 17, 1900 through July 14, 1909.