September 11, 1227
Death of St. Ludwig IV von Thüringen (1200-1227). Ludwig IV has never been formally canonized but has been regarded locally as a saint since shortly after his death. He led a pious life and was a good duke in Thuringia. He is remembered primarily due to the holiness of his wife, the very popular St. Elisabeth von Thüringen. (She was canonized by Pope Gregory IX in 1235.) Ludwig died during his participation in the 5th Crusade as a member of the Teutonic Knights (Deutscher Orden)
September 11, 1721
Death of Rudolph Jacob Camerarius in Tübingen, Germany. Camerarius was the botanist who proved the existence of sexes in plants, identified the reproductive parts, and demonstrated the role of pollen. He was a professor of natural philosophy at the University of Tübingen.
September 11, 1816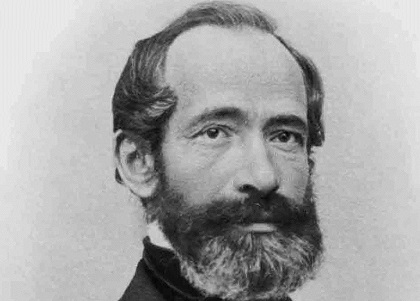 Birth of Carl Zeiss in Weimar, Germany. Zeiss opened an optical shop in Jena in 1846 which was to grow into the global Carl Zeiss optical corporation. Zeiss was an engineer who initially made simple microscopes. By 1856 he had a staff of 20 which grew to 200 in 1864 and he produced the 1000th microscope in 1866. Ernst Abbe became a partner with Carl Zeiss in 1875 and they were later joined by Carl's son, Roderich. By 1888 Zeiss employed 250 people and had manufactured its 10,000th microscope. The collaboration between Zeiss, Abbe and Schott enabled large-scale production of high-powered microscopes in uniform quality. These instruments led to worldwide acclaim for the German optical and specialized glass industries.
September 11, 1903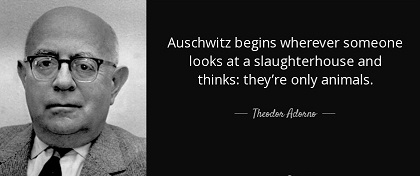 Birth of Theodor Adorno in Frankfurt am Main. A philosopher, he was one of the builders of the Frankfurt school of critical theory.
September 11, 1914
In the battle for Galicia which began on August 23, Russia drives back Austrian troops and holds all of Galicia.
September 11, 1921
Death of Louis Alexander, Prince of Mountbatten (born Battenberg) in Graz, Austria. Mountbatten became the British admiral of the fleet and worked with Churchill to mobilize the British fleet prior to World War I. He was born in Austria, the son of Fürst Alexander of Hessia. He had been naturalized as a British subject in 1868. He was a leader of several significant British naval campaigns from 1882 through the time of World War I. Despite his service he was forced to resign as First Sea Lord on October 29, 1914 due to his German origins. In 1917 he renounced all of his German titles, took on the new name, Mountbatten and was given the title Marquess of Milford Haven. He was married to Princess Victoria of Hesse-Darmstadt. Their grandson was Prince Philip, Duke of Edinburgh who would marry Queen Elizabeth II.
September 11, 1941
President Roosevelt issues a command that any Axis ship sighted in U. S. waters should be fired upon without question.
September 11, 1945
Birth of Franz Beckenbauer in Munich, Germany. Beckenbauer played soccer on the Bayern-München team and both played in and managed world cup teams.
September 11, 1952
West German chancellor, Konrad Adenauer, signs a bill authorizing reparations for Jews.
September 11, 1989
Hungary officially opens its border to Austria. (Over 4,000 East Germans have already made their way over the border since the beginning of August.) By the end of September over 24,500 East Germans will have used this escape route. Chancellor Kohl thanks the Hungarian government, "…für den großherzigen Akt der Menschlichkeit, den ihr Land in diesen Tagen Tausenden meiner Landsleute erweist".
September 11, 1993
Death of Erich Leinsdorf in Vienna, Austria. Leinsdorf was a concert pianist and conductor. After establishing a reputation in Europe, he became the director of the New York Metropolitan Opera in 1939. In 1943 he was appointed to the Cleveland Orchestra. In 1957 he returned to the New York Metropolitan Opera. In 1962 he returned to Europe as the conductor of the Radio Symphony of West Berlin.